Southern Baptist Messianic Fellowship
2017 Annual Meeting In Phoenix, AZ.
Please Check This Page For
Meeting News Updates
This Page Will Change As News Becomes Available
---
Come to the Phoenix Encampment
Disciples Making Disciples
Who Make Disciples
SBMF Annual Meeting News From Your President And Servant
This year we will be meeting at the
First Arabic Baptist Church, 2232 W. Campbell, Phoenix, AZ 85015
June 11th, 2017 for a Sunday Morning Worship Service
11:00 am Worship, Potluck "Oneg" Luncheon
and our 2017 SBMF Annual Meeting will follow lunch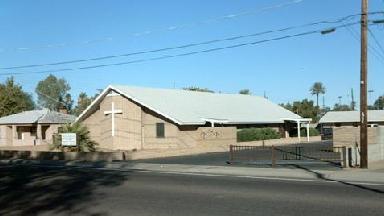 We scheduled this event on this day so our members would not need to miss services at their congregations.
---
Good News - Encampment is Coming in June:
Let us hold fast the profession of our faith without wavering; (for he is faithful that promised;) And let us consider one another to provoke unto love and to good works: Not forsaking the assembling of ourselves together, as the manner of some is; but exhorting one another: and so much the more, as ye see the day approaching. [Hebrews 10:23-25 KJV]
We pray that all is well with you. G-d is so good. Be healthy, be safe, be blessed, be found in Yeshua Ha'Mashiach.
---
News Flash:
Come to the Phoenix Encampment This June 2017
2017 January Southern Baptist Messianic Fellowship Important News
Shalom Y'all, "The grace of the L-rd Jesus Christ, and the love of G-d, and the fellowship of the Holy Spirit, be with you all." [2 Corinthians 13:14]
Our SBMF Annual Meeting will be in Phoenix, AZ on Sunday, June 11, 2017 for Sunday worship at 11:00 am then lunch and a meeting. This year we will be meeting at the First Arabic Baptist Church, 2232 W. Campbell, Phoenix, AZ 85015. There is no fee to attend this meeting. We request that all potential attendees register (RSVP) at sbmf@sbmessianic.net. We need to plan for food at the "oneg" after services.
---
Guest Speaker: Rob Styler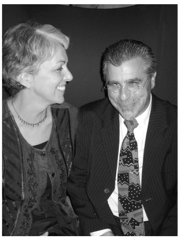 The "greatest story ever told" can transform us.
This is the goal of Rob Styler - Bringing the transforming power of the Bible to life through stories. Rob is the founder of 2nd Adam, the drama ministry of CJF Ministries.
Rob is a graduate of Moody Bible Institute (Chicago), where he majored in Jewish and Modern Israel Studies. He was ordained by Associated Gospel Churches and served as a street evangelist and pastor in both New York City and Toronto. His current position is CJFM Director of Missions.
As leader of a diverse messianic congregation, Rob was prompted to investigate different teaching methods: "It was while I was doing this that I made an important discovery: Jesus taught mainly through stories. The stories of Jesus spoke to his friends and his enemies alike, to those who believed and those who did not, to the rich and poor, young and old—in other words, everyone. This was the answer I was looking for."
Storytelling evolved into first-person narratives and thus 2nd Adam was born. Having always been an actor of sorts, Rob attended the Storyteller's School in Toronto and studied drama at the University of Toronto while ministering there. Rob then moved back to his home state of New Jersey, and continued taking acting classes at HB Studio in New York City.
To be biblically and historically accurate, Rob thoroughly researches his characters. His desire is "to help my audience relate to, and better understand the Bible—and its Author." The motto of 2nd Adam is "Teaching the Bible, One story at a time."
http://www.cjfm.org/about-us/us-representatives/rob-styler/about-2nd-adam/
---
Now that 2017 is here it's time for our members to renew their memberships to the fellowship. If you plan on being a member of the SBMF for 2017 please send in your renewal check. If this is not possible at this time please submit it by our June Annual Meeting. This is a good time for interested people to become members of the SBMF.
If your membership is not up to date please send your check to SBMF, in care of our treasurer, Rabbi Hal Garrett at 406 Eastwood Cir. Walnut Ridge, AR 72476.
Here is the membership schedule:
Individual Memberships: $25 per year
Congregational Memberships: Up to 50 Members & $250 / 51 - 100 Members - $350
All active SBMF members and the members of any active SBMF affiliated congregations, with dues paid are entitled to be a members of the Lausanne Consultation on Jewish Evangelism. As active members of the SBMF you can be placed on the LCJE email list. The LCJE-NA will meet for the LCJE North American Consultation this March 6-8, 2017, in Westminster, Colorado. There is a conference registration fee of $95 for SBMF-LCJE members. The conference starts on Monday morning, March 6th. There will be a reception on Sunday evening March 5th. Please go to http://www.lcje-na.org/ for further information.
Please send your address, phone number and email address with your check. For congregational group members please submit a list of those who want to receive LCJE news and publications. We need the address, phone number and email address to pass them on to the LCJE International.
SBC Executive Committee, Multi-Ethnic Advisory Council Report Presentation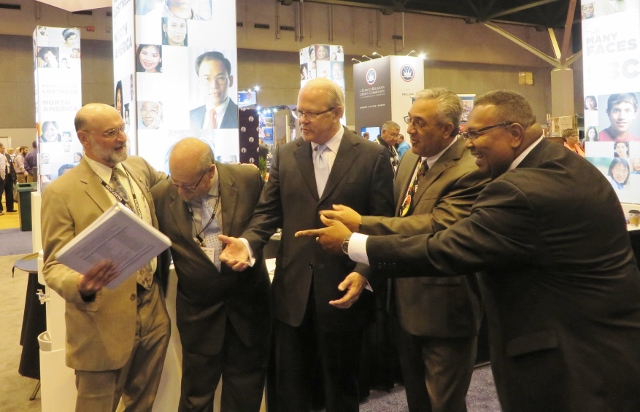 There are some photos of our meetings and the SBC Many Faces of SBC Booth activity. Join us for our 2017 Annual meeting at First Arabic Baptist Church, Phoenix, AZ June 11th. The SBC Pastors' Conference starts that evening at 6PM and all day on June 12th. The SBC Annual Meetings are June 13th & 14th. We will be serving in the SBMF part of the SBC Many Faces of SBC Booth until the afternoon of June 14th.
Exhibit Floor Booth Activity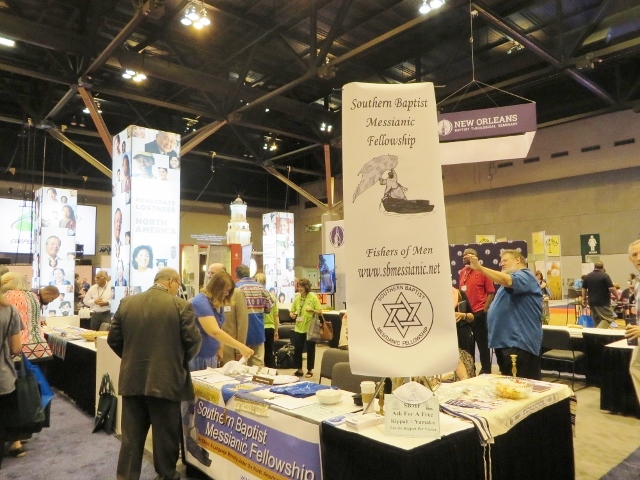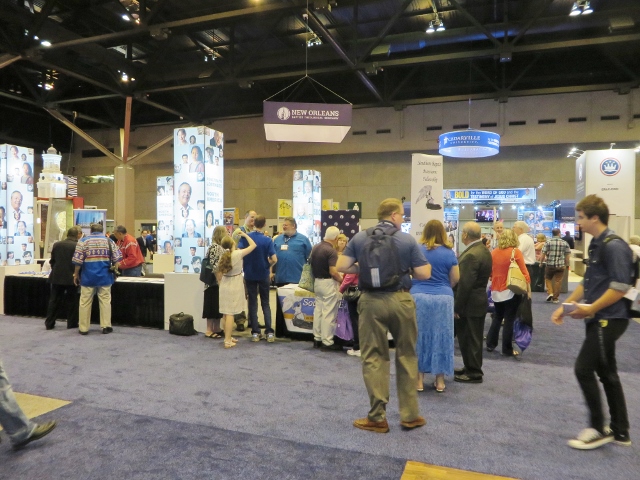 2016 SBMF Business Meeting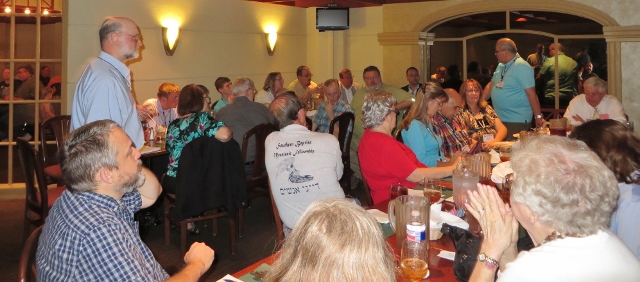 If you have questions please contact us.
---
Lodging Information:
Making your lodging reservations for the SBMF Annual Meeting.
The SBMF Annual meeting will be coming up soon in Phoenix, AZ. We recommend that you contact the SBC Housing Agency for reservations.
Go to www.sbc.net to make housing reservations.
Contact SBMF President Ric Worshill for lodging advise.
---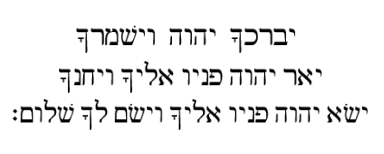 The L-rd bless you, and watch over you; The L-rd make His face shine on you, and be gracious to you; The L-rd lift up His countenance on you, and give you peace. [Numbers 6:24-26]
Shalom Alechem