Southern Baptist Messianic Fellowship
Special News Flash April 21, 2009
Shalom to all. "The grace of the Adonai Yeshua Ha'Mashiach, and the love of Elohim, and the fellowship of the Ruach HaKodesh, be with you all."
---
Special Request From The SBMF Leadership
It is possible that some of our new members did not complete the contact information on the membership page, when they signed up with the SBMF, or we have the information incorrect in our records. We have no email address or phone contacts for some of you. Please check to see if you sent us this information. Email and telephone are our main means of contact.
If you have not heard from us recently this could be the reason. We could also have your information incorrectly in our records. Email addresses and phone numbers change all the time. Please contact us via email or fill in the information on the SBMF Membership page of our web site.
If you don't have email or wish not to release your phone number to us, please let us know by filling in your name in the membership page, and either stating the word "No" in the space for email or phone numbers.
We are looking for ways to serve you all better.
---
SBMF Annual Meeting News and a Special Request for Info, from your SBMF President, Ric Worshill
Remember The SBMF Annual Meetings
There is some SBMF news that you need to know about. The SBMF Annual meeting is coming to Louisville, Kentucky this June. We have worked hard to bring you a wonderful time of praise, prayer, worship and teaching.
Click here to see the SBMF Annual Meeting News For June 2009
Please contact us and let us know if you are thinking about attending. We need to plan the size of the room and we would like to help with your accommodations plans.
---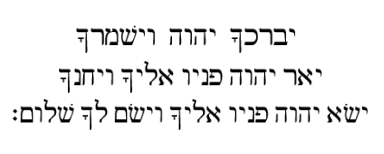 The L-rd bless you, and watch over you; The L-rd make His face shine on you, And be gracious to you; The L-rd lift up His countenance on you, And give you peace. [NASU Numbers 6:24-26]
Shalom Alechem