Southern Baptist Messianic Fellowship
Ministry News August 2, 2016
Shalom Autecha. Peace Y'all
---
The SBMF Encampment will be in Phoenix, AZ next June.
Don't forget, make your plans now.
"Ho-doo Li'Adonai key tov, key le'oh-lahm chas-doe."
"Give thanks to the L-rd for He is good, and His loving kindness endures forever."
[1 Chron. 16:34,41; 1 Chron. 20:21; Psa. 106.1; Psa. 118:1; Psa. 136:1,3]
Be healthy, be safe, be filled, be blessed, be found in Him. Our G-d is an awesome G-d.
The 2016 SBMF dues are due. Please contact our SBMF president via email for a membership application.
SBMF Annual Meeting Event News Flash
Shalom Y'all, "The grace of the L-rd Jesus Christ, and the love of G-d, and the fellowship of the Holy Spirit, be with you all".
News From The

2016 Southern Baptist Messianic Fellowship Annual Meeting and Booth Service during the SBC Annual Meetings. St. Louis, MO.
Please pray about attending the 2017 SBMF Annual Meeting on Sunday June 11, 2017. We will be meeting at the First Arabic Baptist Church 2232 Campbell Road, Phoenix, AZ. We plan to have a Sunday worship meeting, a SBMF Annual Meeting and Oneg. We need our members to attend and be a part of the move that the L-rd is doing in our fellowship. We also need people to serve in our booth on the SBC Annual Meeting Exhibit Floor. This is where we make connections to local church leaders to make plans for sending missionaries, supporting our SBMF members' ministries and congregational planters.
This year's meeting in St. Louis was a wonderful time in the L-rd. The booth project was successful. We thank the SBC Executive Committee for supplying the booth space for us and the other ethnic ministries of the SBC.
The leadership will continue to be the same as last year.
| | | |
| --- | --- | --- |
| Residence | Officers 6/7/14 | Elected Office of Service |
| Illinois | Ric Worshill | SBMF President - Executive Director |
| California | Bruce Stokes | Vice President - Director of Missions |
| New York | Mike Herts | Missions Development Manager |
| Texas | Randall Clark | Ministry Development Manager |
| Alaska | Mike Saffle | Ministry Training Manager |
| Arkansas | Hal Garrett | Acting By Appointment As Treasurer |
| Alaska | Connie Saffle | Secretary |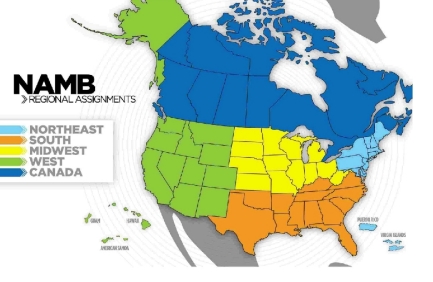 | | | | | |
| --- | --- | --- | --- | --- |
| Residence | Director 6/15/16 | Region No | Map Color | Area Of Assignment |
| Georgia | Jay Fielding | Region #1 | Light Blue | Northeast Region, Islands |
| Alabama | Jay Isbell | Region #2 | Orange | South Region & East |
| Arkansas | Hal Garrett | Region #2 | Orange | South Region & West |
| Michigan | John Denson | Region #3 | Yellow | Midwest Region |
| California | Trevor Embry | Region #4 | Green | West Region |
| Vacant | Vacant | Region #5 | Dark Blue | Canada - Need volunteer |
We will continue to manage a group membership with the LCJE-NA
For a copy of the meeting minutes please contact our SBMF President Ric Worshill
---
Here are some photographs that will illustrate the minister at the SBC Annual Meetings.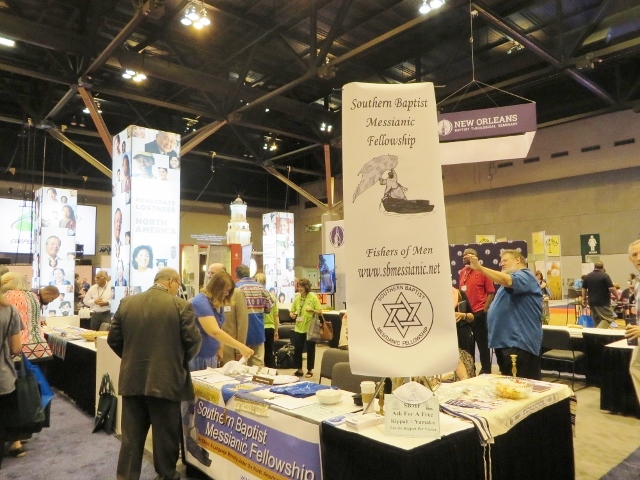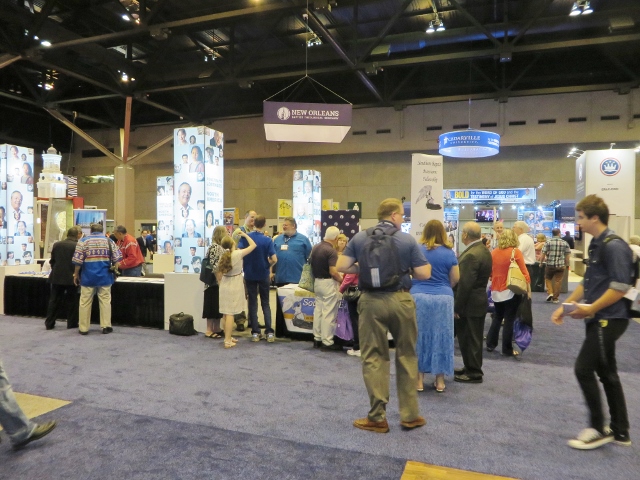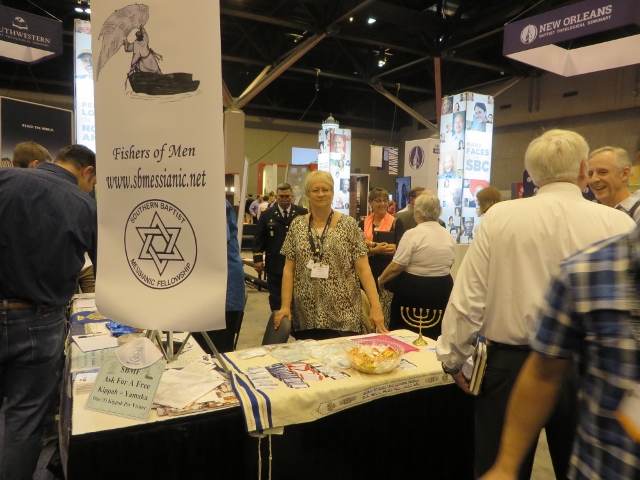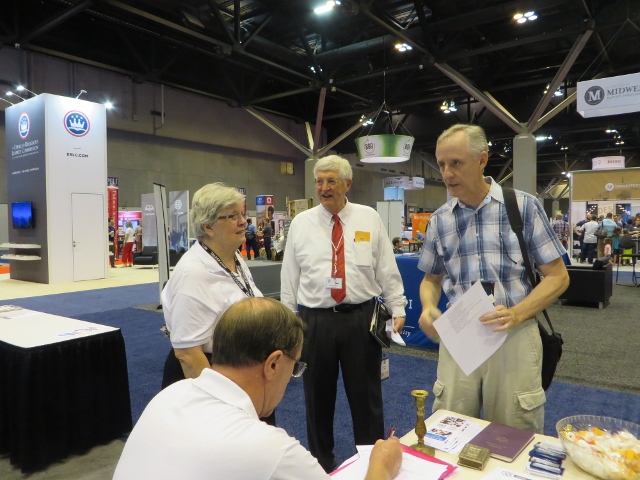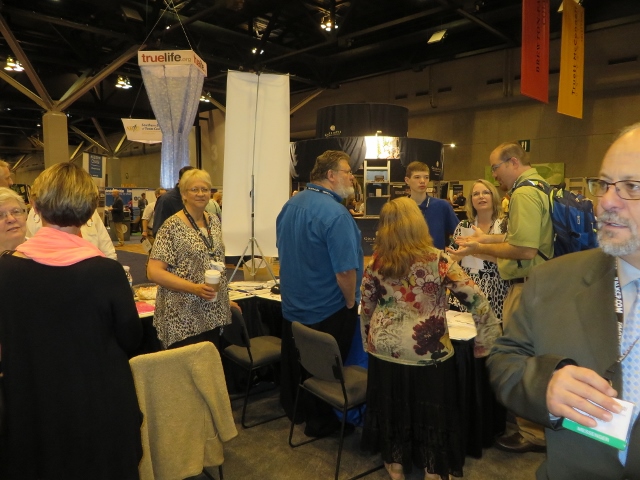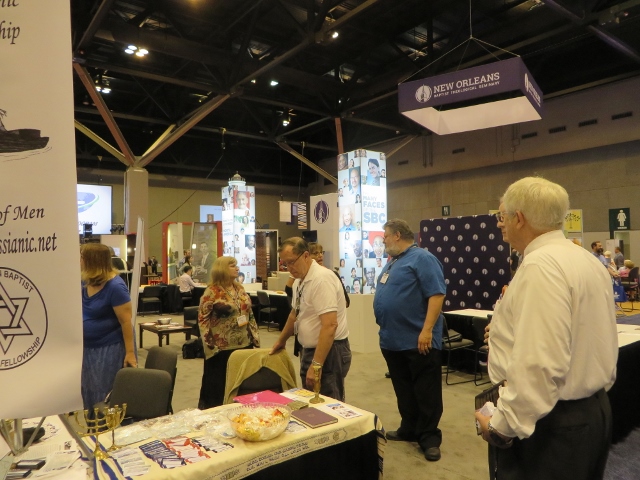 ---
The SBMF was involved for the last three years with the SBC Executive Committee as a member of the Multi-Ethnic Advisory Council. Our SBMF President, Ric Worshill, attended meetings and wrote a report that he later placed into the Multi-Ethnic Advisory Councils Report to the Executive Committee. Ric compiled documents supplied by the members of the Multi-Ethnic people group reports into one document that was presented to Dr. Frank Page on Monday morning. Dr. Page presented this compiled document to the Convention during the Annual Meetings. As a result of this participation Brothers Bruce Stokes and Ric Worshill have been appointed to the SBC Executive Committees Convention Advancement Advisory Council. The SBMF has an active roll in the function of the Southern Baptist Convention. Below are photographs of those presentations.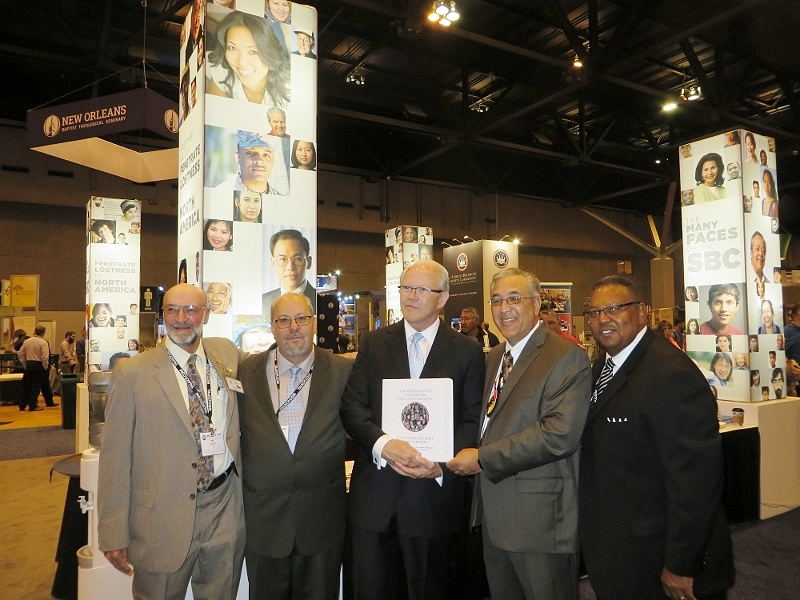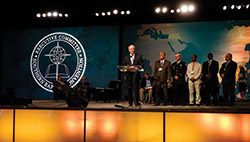 Presentation to Dr. Page at the booth & Dr. Page Presentation to the Convention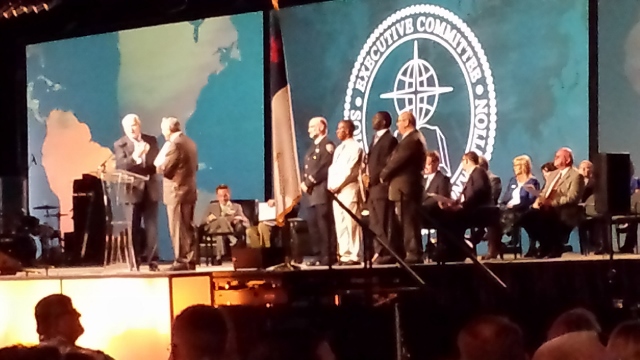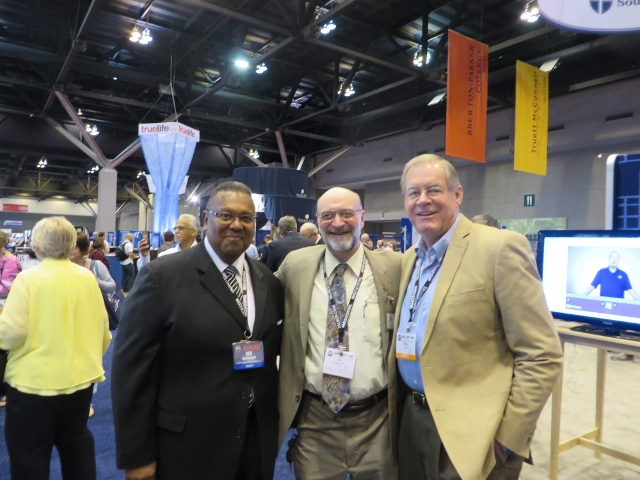 Dr. Page Presentation to the Convention & Council members with Dr. Weathersby
For further information about these presentations and our participation in the Executive Committee please go to the following articles published by the SBC Life and Baptist Press News.
http://www.sbclife.net/Articles/2016/06/SLA1
http://www.sbclife.net/Articles/2016/06/SLA2
http://www.sbclife.net/Articles/2016/05/sla11
http://www.sbclife.net/Articles/2015/05/sla9
http://www.sbclife.net/mobile/wrapper?ref=http://www.sbclife.net/Articles/2014/05/sla7.asp
http://www.bpnews.net/46722/messianics-to-seek-partners-in-jewish-evangelism
---
If you are an active members of the SBMF you are also members of the Lausanne Consultation on Jewish Evangelism. This entitles you to LCJE-NA member registration fees toward attend any LCJE function. Below is the next Lausanne Consultation on Jewish Evangelism – North America Annual Conference. If your dues are paid up to the SBMF you may attend this meeting as an LCJE member also. The SBMF holds an organizational membership for our active members. Please come to this event and make connections with others in similar evangelical ministries.
This last North American Meeting of the LCJE we had eight members of the SBMF present. At the World meeting of the SBMF we had three members in attendance.
It is time to pay your 2016 dues to the SBMF. Please send them to Hal Garrett.
Lausanne Consultation on Jewish Evangelism – North America
Jewish Evangelism in 2016—What's Working and What Isn't?
2017 Annual Conference
Denver, Colorado
March 6-8, 2017
Tentative Location
The Westin Westminister/Denver
10600 Westminister Blvd.
Westminister, CO 60020
http://www.lcje-na.org/ for details and updates
"For Zion's sake I will not keep silent, And for Jerusalem's sake I will not keep quiet, Until her righteousness goes forth like brightness, And her salvation like a torch that is burning.: [Isaiah 62:1]
"But you, be sober in all things, endure hardship, do the work of an evangelist, fulfill your ministry." [2 Timothy 4:5]
---

This Site Is Under Construction
---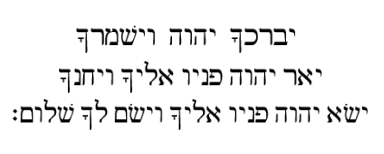 The L-rd bless you, and watch over you; The L-rd make His face shine on you, and be gracious to you; The L-rd lift up His countenance on you, and give you peace. [Numbers 6:24-26]
Shalom Alechem