Southern Baptist Messianic Fellowship
2011 Annual Meeting In The Phoenix, AZ. Area
---
Updated Contact Information Needed &
Officer Nomination Recommendations Needed
Please See The below Information
The 2011 SBMF Encampment
Will Be Meeting At:
CrossPoinTempe Church
1001 E Southern Ave. Tempe, AZ 85282
June 10th to the 11th, 2011
This Years Theme: Spiritual Warfare
Come to the SBMF Encampment this June in Phoenix, Arizona.
Parking Is In The Rear Of The Church
Drive east of the church, on East Southern Avenue to The first street, (Terrace Road) turn right (South) to East Malibu Drive right turn (West) into the rear church parking lot. The entrance to the SBMF Annual Meetings is to the east rear fence gate.
---
SBMF Annual Meeting News From Your President And Servant
Dear fellow workers in Messiah's fields:
ברכות ושלום (Brachot vi'Shalom = Blessings & Peace).
Brother Bob Mcdonald and the SBMF Nominating Team are asking for your input to the elections of the officers of the SBMF this June. Please let us know if you have any recommendations for the next SBMF Leadership.
The annual meetings will in the Phoenix, AZ. area. We will be meeting on Friday evening and Saturday will be at CrossPoinTempe Church, 1001 E. Southern Ave. Tempe, AZ. There will be a Messianic worship service Friday evening, Saturday morning and evening. The business meeting will be in the afternoon on Saturday.
Each year we ask for suggestions for your SBMF leadership. Please let us know if you are planning to attend. Please voice your suggestions of our SBMF Leadership for the next year.
We have attempted to contact our membership via several emails. Some of them have come back to us as undeliverable. Please make shure that we have your current contact information. Some members have moved and some have changed email addresses. Please update your contact information on the SBMF Membership web page located at:
http://www.sbmessianic.net/join.shtml
We would like to know if you are planning on attending our annual worship and business meetings.
The L-rd bless you, and watch over you; The L-rd make His face shine on you, and be gracious to you; The L-rd lift up His countenance on you, and give you peace. [Numbers 6:24-26]
May you be blessed.
Rabbi Mike Saffle, President SBMF and the SBMF Leadership Team
---
This is your current SBMF Leadership Team.
Southern Baptist Messianic Fellowship List Of Elected Officers and Managers

Officers Name

Elected Office of Service

City & State

Mike Saffle

SBMF President

Wichita, KS.

Ric Worshill

Vice President - Director of Missions

Lindenhurst, IL.

Jay Isbell

Missions Development Manager

Bessemer, AL.

Randall Clark

Ministry Development Manager

Chatham, VA.

Dr. Bruce Stokes

Ministry Training Manager

Anaheim Hills, CA

Margie Bohning

Secretary & Treasurer

Kansas, MO.

Southern Baptist Messianic Fellowship Regional Directors (2010 NAMB Map)

Director

Region No.

Map Color

Area Of Assignment

City & State

Jeff Dumont

Region #1

Light Blue

North East Region

Byron, GA

Steve Kaplan

Region #2

Red

South East Region

Sandy Springs, GA

Hal Garrett

Region #3

Orange

South Central Region

Memphis, TN

Bob McDonald

Region #4

Yellow

North Central Region

Round Lake, IL

Rob Bohning

Region #5

Pink

North West Region

Kansas, MO

Robin Rose

Region #6

Green

South West Region

Dallas, TX
---
Come join us as we worship together, Jew and Gentile, one Body and one spirit. Please check our SBMF News Pages, on our web site, about this function. There may be changes to the meeting details.
Let us hold fast the profession of our faith without wavering; (for he is faithful that promised;) And let us consider one another to provoke unto love and to good works: Not forsaking the assembling of ourselves together, as the manner of some is; but exhorting one another: and so much the more, as ye see the day approaching. [Heb 10:23-25 KJV]
So come and worship with us this June.
---
Please lift up the SBC Convention Relations Staff. They have helped us, over the years, in our mission to help our members in Congregational Planting, Local Church Training and Jewish Outreach. Please keep them in your prayers.
Baruch Ha'Shem Yeshua (Praise the Name of Jesus)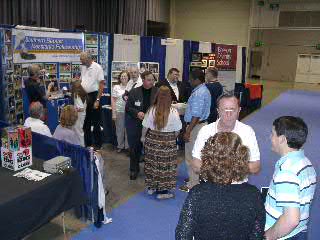 The Executive Board of the Southern Baptist Convention has approved us to have another booth on the Annual Meeting exhibit floor in Phoenix this year.
The North American Mission Board has approved the Southern Baptist Messianic Fellowship to have another booth on the exhibit floor of the SBC Annual Meeting in Phoenix, AZ. Baruch Ha'Shem Yeshua. Without the sponsorship of NAMB we would not have been approved to have a booth at the SBC Annual Meeting.
Come join us as we worship together, Jew and Gentile, one Body and one spirit. A special thanks to Jews for Jesus, Phoenix, AZ. for their help in locating a local SBC church for us to hold our SBMF Annual Worship and Meetings.
The Southern Baptist Messianic Fellowship works along side several Jewish evangelism ministries. We are pleased to announce that we have a partnership with Jews for Jesus. Please come join our brothers and sisters at the Southern Baptist Convention Annual Meeting in Phoenix, AZ.
Please also visit the Jews For Jesus Hospitality room at the Sheraton Phoenix Downtown Hotel suite 2909 on June 15th. The room will be open from 1 PM to 3 PM & 5 PM to 7 PM. Please come visit, nosh and fellowship. If you come to the hospitality room you will receive a copy of the DVD of Flowers Of The Son. Please visit Phoenix Convention Center (North) room 226B/C on June 13th at 3:30 PM to 5:00 PM and on June 14th at 5:00 PM to 7:00 PM. If you do you will see a preview of the movie.
We need your help to fund this booth project. Please pray about helping us meet more of our Southern Baptist Brothers and Sisters. This booth is one of the best ways that we have found to make strategic partnerships with local SBC Churches. Please send donations to the address on the membership page.
We are looking forward to seeing you at the 2011 SBMF Annual Meetings. Unless we hear the Shofar sound and a call from above, "Come up here". Then we look forward to seeing you up there.
---
Baruch Ha'bah B'Shem Adonai
Blessed is He who comes in the name of the L-rd.
Come Yeshua come.
---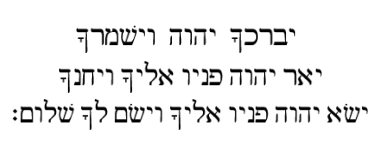 The L-rd bless you, and watch over you; The L-rd make His face shine on you, and be gracious to you; The L-rd lift up His countenance on you, and give you peace. [Numbers 6:24-26]
Shalom Alechem