Southern Baptist Messianic Fellowship
With
Shalom Adonai Messianic Baptist Fellowship
Where: 1203 South Broadway, Wichita, KS 67208
Questions Please Call: (316) 973-8591
When: June 30th, at 10:00AM
And
Baruch HaShem Jewish-Christian Synagogue
Where: 123625 St. Rt. Y, Peculiar, MO 64078
Questions Please Call: (816) 510-3521
When: July 14th from 1:30PM-3:30PM
Invites you to hear Pastor Jack Kinsella
---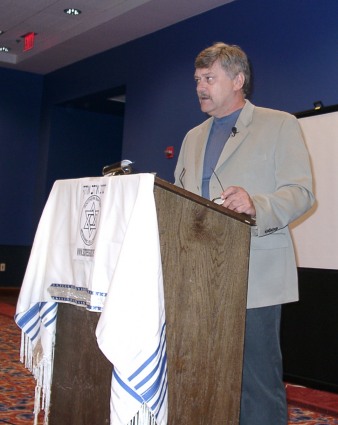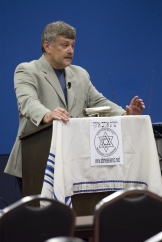 Jack Kinsella:
A book author of "The Last Generation - Ten Signs Of the End Of The Age";
Was Head writer for the 1990 Christian TV Program "This Week in Bible Prophecy"; Filmmakers and Producers, Co-Host Peter LaLonde and Co-Host Paul Lalonde.
Jack has written 2 dozen TV documentaries on Bible prophecy. Including: "Front Row Seats" "Left Behind" "Where Did Everybody Go" and "Peace In Our Times";
Jack started working with Hal Lindsey in 1994 .
He started working full time with Hal Lindsey in 1995 collaborating on a number of books like "Vanished"
Jack was the head scriptwriter for Hal Lindsey's old TV prophecy program. "International Intelligence Briefing";
Jack now serves as head scriptwriter of Hal Lindsey's TV prophecy program "The Hal Lindsey Report"
He writes for other Christian publications;
The author, publisher and editor of the daily web ministry called "The Omega Letter";
Jack is a well-known expert on Israel, America, and the End Times.
| | |
| --- | --- |
| | Pastor Jack has a website that can be found at: (www.omegaletter.com, for those who want to check him out!), and reaches out to millions with the truth of Yeshua, and a plain, concise understanding of the events leading up to His glorious return. He and his wife, Gayle, will be joining us for the Saturday morning service, as well as our normal Shabbat meal afterward. All are welcome to join us for both the service and the meal. A freewill offering will be taken for Pastor Jack and Gayle. Please join us for a time of learning and fun, as Jack gives us understanding of our mission in these times. |
Brother Jack is on a Road Tour across the USA and he spoke at the SBMF Annual Meetings in San Antonio this month. Look at his Road Tour pages to find out where he will be going next.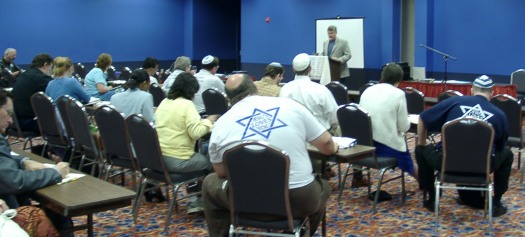 ---
Jack Kinsella Will Speak At Shalom Adonai Messianic Baptist Fellowship June 30th, 2007
To view Brother Jack on Zola Levitt Presents ( http://www.levitt.tv/ ). The direct link to the Real Player on line TV show is: http://www.levitt.tv/media/links/ZLV-1645.ram You need to use Real Player to view these TV programs on the web.
Jack on KKMS Live
Tuesday, January 30, 2007
"The Prophecy Hour" with Jeff and Lee
Click here to listen to the MP3
Jack's Testimony in MP3
August 24, 2006
With an introduction by Hal Lindsey, at the Desert Springs Church, Palm Desert, California ...
Click Here to listen to the MP3

Omega Letter and Olive Tree Audio Interviews
In the past couple of years Jack (Omega Letter) and Jan (Olive Tree) have put on some great radio shows. We've posted them here to ensure no one missed any!
Listen to the Radio Shows
I have also posted one of his Omega Letter articles on the SBMF News Page dated News Flash April 6, 2007.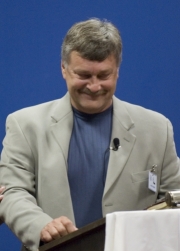 ---

Shalom Alechem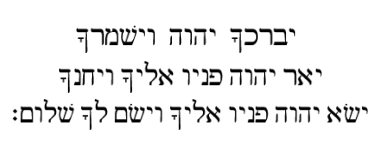 The L-rd bless you, and watch over you; The L-rd make His face shine on you, And be gracious to you; The L-rd lift up His countenance on you, And give you peace. [NASU Numbers 6:24-26]
---
Come and have a wonderful time in Worship, fellowship & study
Hineh matov umahnaim, shevet akhim gahm yahchad.
Behold how good and pleasant it is for brothers to dwell together in unity. [Psa.133:1]
Let us hold fast the confession of our hope without wavering, for He who promised is faithful. And let us consider one another in order to stir up love and good works, not forsaking the assembling of ourselves together, as is the manner of some, but exhorting one another, and so much the more as you see the Day approaching. [Hebrews 10:23-25]
If you need to know more please contact us. If you are seeking the Face of G-d and looking for His Mashiach to come, please contact us. If you don't know who Yeshua is and who He can be in your life, please contact us.
If you are thinking of attending our annual meetings, please contact us. We would love to see you.
For Questions: Please click the link to SBMF Membership link in the SBMF Links section at the top right of this page. Please fill in the questions or give us your name and email address. In the space marked Current Church or Congregation type the words: "I have a question". We will get back to you soon.
Baruch Ha'bah B'Shem Adonai. [Psalms 118:26]
Blessed is He Who comes in the Name of the L-rd. [Matthew 23:29]
We pray that all is well with you. G-d is so good. He is blessing us all the time. Be safe, be healthy, be blessed, be found in Yeshua.
---