Southern Baptist Messianic Fellowship
News October 6, 2006

Shalom to all. "The grace of the Adonai Yeshua HaMeshiach, and the love of Elohim, and the fellowship of the Ruach HaKodesh, be with you all."
---
Chag Sukkot
Have a good day in His house
Then the LORD spoke to Moses, saying, "Speak to the children of Israel, saying:' The fifteenth day of this seventh month shall be the Feast of Tabernacles for seven days to the LORD. On the first day there shall be a holy convocation. You shall do no customary work on it. For seven days you shall offer an offering made by fire to the LORD. On the eighth day you shall have a holy convocation, and you shall offer an offering made by fire to the LORD. It is a sacred assembly, and you shall do no customary work on it. [Leviticus 23:33-36 NKJV]
---
Good News:

Blessed is he who reads and those who hear the words of the prophecy, and heed the things which are written in it; for the time is near. [Rev 1:3 NASU]

And behold, I am coming quickly. Blessed is he who heeds the words of the prophecy of this book. [Rev 22:7 NASU]

Baruch HaBah B'Shem Adonai. [Psalms 118:26]

Blessed is He Who comes in the Name of the L-rd

.

[Matthew 23:29]

I pray that all is well with you all. G-d is so good. He is blessing us all the time.

I have found that we are what we eat. So feast on the Tree of Life. Be filled with Light and Life. Read the Word.
---
Ministry News and Prayer Request from Moscow Russia:
Our vision is to see Russian Jews gathered together in vibrant Messianic congregations being a light to the nations.
Praises:
This week I led a Bible study in English, my first one in Russia. Three people from my English club came, 2 of whom are not believers (one Jewish and one not). Dodi, my Persian cat, also sat and attentively listened to the study but didn't say much. They all really enjoyed the study and hope to come back next week. Please pray for them to come back and for God to send others who are seeking Him. Also pray that God would continue to give me wisdom as I plan for these Bible studies. May His Word change lives.
Our English club on Sunday night went very well. Olga did a great job teaching on Yom Kippur, considering that she had never celebrated the holiday herself. We once again had 10 participants-but not all the same people as the week before. We did have one new person come, which was encouraging. Please continue for God to bless this outreach and give me opportunities to get to know our club members better.
The weather has transitioned from a warm and sunny Indian Summer to REAL Fall. In Moscow the heating system is controlled by the municipality so individuals do not have any control over when the heat is turned on and off and what the temperature is set at. I was very excited to discover the other day that the heat in my apartment has now been turned on and my apartment is nice and warm.
I am continuing to study Hebrew one evening a week and am starting to build some relationships with the other class members. Please pray that I will be able to find creative ways to get to know some of them.
On Wed, night, my friend and co-worker, Jenni came over for dinner. We had not seen each other for a long time since we had both been in the States but in different cities so it was great to have some time to catch up with each other's lives. We want to meet weekly for prayer and accountability but are having a hard time finding a time that works for both of us. Please pray that we would find a good time for us both and that we would be able to start meeting soon.
Prayer Requests:
Plans continue to be made for the Feast of Tabernacles celebration that we are going to have next Saturday, Oct. 14th. I met again with my co-organizers this week and we solidified things. Now comes the task of calling and inviting people to come. Please pray that our hall will be filled with Jews who are seeking Him and believers who have a heart for the Lord and His Chosen People. Please continue to pray for all of us who are planning this event.
This week my dad is on a bus tour of New England with his friend Hazel. Please pray that they will have a safe trip and enjoy the beauty and sites in the places that they will visit. Pray that this trip would bring both of them closer to the Lord and each other.
Tonight (Oct. 6th) is the beginning of the Jewish Holiday, Sukkot, the Feast of Tabernacles. This holiday lasts for 8 days and is a time of joy and celebration. Traditionally it has been a time to praise God for the harvest that has been gathered in. In modern times Jews build sukkas (booths) on their balconies or in their yards and decorate them with fruit and then eat their meals in there for the duration of the holiday. Some religious Jews even sleep in their sukka. I have not seen any sukkas in Moscow except on synagogue properties. This is the only Old Testament holiday that the Bible promises that Gentiles will also celebrate one day. Many Christians come to Israel every year for a gala celebration of the Feast in Jerusalem. As Jews around the world gather in synagogue and then in their sukkas and praise God for His care and provision for them please pray that they would come to understand that God has also provided for their spiritual needs through their Messiah. Pray that during this harvest feast we will see a great harvest of Jewish souls coming into the kingdom.
On Sunday our English club will be learning about and celebrating Sukkot (what else) and Olga will be teaching again. Please pray that God will give her wisdom as she teaches and pray that our club members will see Jesus' light in us as we spend time with them.
So beginning with the 15th day of the 7th month, after you have gathered the crops of the land, celebrate the festival (the Feast of Tabernacles) to the Lord for seven days. Leviticus 23: 39a
Hag Sameah. (Happy Holiday, in Hebrew) Moscow Russia
---
Ministry news from Shalom Ministries:
Build and Decorate the Sukka: Sunday, October 8, from 2:00 to 4:00 p.m. Bring fruits of the harvest and foliage to decorate the sukka (especially willow branches), and also bring some food to share (nothing non-kosher please - call if you need to know more), and a desire to be happy and draw closer to the God Who Dwells Among Us on the joyous holiday of Tabernacles! Also, Rabbi Loren needs a couple more men to help move the Sukka from his house at 1:00 p.m. on Sunday. Please contact him if you can help.
Help Moving: Helen Murphy needs help moving downtown. If you can help, call her at 313-549-7275.
Messianic Family Enrichment Seminar: Pastor John Denson will be conducting a Messianic Family Enrichment Seminar titled, Building Strong Families at Calvary Baptist Church in Hazel Park. The seminar begins Sunday, October 22 and concludes Monday, October 23. Pastor Denson will bring the message at the Sunday morning service at Calvary Baptist, which will be followed by lunch at the church. The seminar will take place after lunch from 1:00 to 3:00 p.m. The seminar will conclude Monday evening from 6:00 p.m. to 9:00 p.m. For more information, call the office of Shalom Ministry at 248-545-8800 extension 28.
Answers In Genesis will be giving a Creationism seminar Sunday and Monday October 8-9 at Grace Calvary Church, 1425 Giddings in Pontiac. Call 248-623-6030 for more info or go to www.answersingenesis.org/events/details.aspx?Event_ID=5108
---
Ministry News from Kol Dodi:
Bring your decorations, fruit, some twine, duck tape, letters (Hebrew, English), colorful designs, etc. to help build & decorate the Sukkah this Shabbat after Service (Oct. 7 - Kol Dodi meets at Calvary Baptist, 101 Bowling Ave., Nashville 37205). Let's make it the best one ever, & have the most fun ever! Mike U. is overseeing, and bringing lots of authentic bamboo! Those who wish to can go Bowling (see Paula B.) after we finish & say the blessing together in the Sukkah!
P.S. If we're hungry for God - for His Word & worship ("man shall not live by bread alone" -Dt.8:3; Mt.4;4) - let's show respect and be on time for Service at 11am (see Nehemiah 8:5-6; Ps.138:2); better yet - let's come early and minister to new-comers or help where needed.
This Sunday I'll be sharing at a Feast of Tabernacles Gathering at Eagles Landing in Joelton, at 10am. The showing of the film "Ushpizin" will follow w/ discussion after. Take I-24 - exit 31 - left on S. 249 - left on 41A South (Clarksville Hwy) - go 2.4 miles -on right.
Beginning October 21, we will hold Saturday evening Services at 6pm (same location). This also begins the new annual cycle of Torah readings, so we will start w/ Beresheet (Genesis) chapters 1-6.
---
Ministry News from Beth El Shaddai:
A side note - our congregation is camping out beginning Friday night (officially - some are starting tomorrow night) thru the next Saturday night. Everyone is sooo excited at all that is going on.
Chag Sameach!
---
Ministry News from Nashville Tabernacles (Rebecca Asay Sterling)
October 6-14, 2006
The Feast of Tabernacles
"Bring all your brethren from all the nations to My holy mountain" (Isaiah 66:20).
Get ready to worship the LORD with all your heart. The Feast of Tabernacles, God's appointed Feast, is nearly upon us.
Come celebrate at Eagle's Landing in Joelton, TN
Schedule Highlights
Friday Oct 6
Early birds may set up their tents and RVs in the afternoon
4 pm Registration
6 pm International Potluck Meal & Sukkah Decorating
7 pm Praise & Worship, Speaker-Pastor Don Finto
Saturday Oct 7
9am Registration
10am Praise, Worship & Special Speaker
1:30-3pm Open Worship - meet your neighbors, volleyball, croquette, badminton
3pm Israeli Dance Workshop
5pm Israeli Meal
6:30pm Praise & Worship, Pastor Scott MacLeod
Wednesday Oct 11
7pm Hispanic Evening & Healing Worship Service -
Pastor Andres Hernandez from Costa Rica
Thursday, Oct 12
7pm African Evening & Worship Service -
Pastor Gabriel Ogugua from Nigeria
Friday Oct 13
6pm Registration
7pm Praise & Worship—Speaker –Pastor Jerry Bryant
8:30pm Water-Pouring Service
Saturday Oct 14
9am Registration
10am Simchat Torah Service, flag processional, prayer for the Peace of Jerusalem
A registration form is included below that can be printed out and mailed in. Also attached is a 1-page flier that can be duplicated and distributed to others. Feel free to forward this email to those who would be interested. Please help us to "get the word out!" For more complete information (including contact information) or to register online, visit our website:
www.nashvilletabernacles.upcsites.org
---
SBMF Member Purim Celebrations
Check out the below SBMF ministries for details of their Services.
SBMF Members Ministries, Congregations and Worship Service Information
Dallas, TX.
Deer Park, TX
B'rit Avraham Messianic Congregation
Christian - Jewish Unity Congregation
Riverside County area of Southern California
Marietta, GA
Bessemer, AL.
B'nai Avraham Messianic Fellowship
Hampton, Virginia
West Side of Central Nashville, TN.
Princeton, WV
Detroit, MI.
Greensboro, NC
Lindenhurst, IL.
Pasche Institute Of Jewish Studies
A Ministry Of Criswell College
Dallas, TX.
Not all of our affiliated congregations have web sites. Some of of our members have not yet requested us to post links to their web sites. If you are a member of the SBMF and would like a link to your web site posted and linked, please contact us at the SBMF.
---
---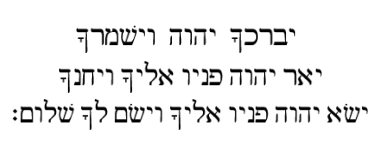 The L-rd bless you, and watch over you; The L-rd make His face shine on you, And be gracious to you; The L-rd lift up His countenance on you, And give you peace. [NASU Numbers 6:24-26]
Shalom