Southern Baptist Messianic Fellowship
Pesach Is Coming Soon
"Passover"
Have you found all the chametz and removed it from your house?
---
This year the first Pesach Seder falls on Erev Pesach,
April 20 - 14 Nissan
5768
The first day of Pesach is April 20, 2008 – 14 Nissan 5768
The last day of Pesach is April 27, 2007 - 22 Nissan 5768
---
Pesach

-

Passover
The following is a short study of the Biblical feast Pesach
Pesach is pronounced Passover in English.
The Israelites were already in the land of Egypt. They became fertile and multiplied and increased very greatly, so that the land was filled with them. A new king arose over Egypt, who did not know Joseph, and imposed great labor and hardship on the Israelites. But the more the Israelites were oppressed, the more they increased and spread out. The king then ordered that all newborn baby boys be killed. The Pharaoh charged all his people saying, "Every boy that is born you shall throw into the Nile, but let every girl live."
A Levite woman conceived and bore a son and hid him for three months. After that time, she prepared a wicker basket and laid the child in the basket and placed it among the reeds by the bank of the Nile. The daughter of Pharaoh came down to bathe in the Nile and saw the basket among the reeds and had her slave girl fetch the basket. The Pharaoh's daughter took pity on the child and made him her own son. She named him Moses, explaining, "I drew him out of water."
Moses grew and had learned of his heritage. After witnessing an Egyptian beating an Israelite, he struck down the Egyptian and hid him in the sand. When Pharaoh learned of the matter, he sought to kill Moses, but Moses fled from Pharaoh. Moses arrived in the land of Midian, where he married his wife, Zipporah.
A long time had gone by and the king of Egypt died. The Israelites were groaning under bondage and cried out to G-D. G-D heard their cries. G-D appeared to Moses in a burning bush telling him that he would use Moses to lead His people out of Egypt into a land "flowing with milk and honey." So Moses returned to Egypt and Moses took the shepherd's staff of G-D with him.
Moses and his brother Aaron went to the Pharaoh to ask for the release of their people. But the Pharaoh's heart was hardened against the Israelites and would not release them from the bondage of slavery. Each time the Pharaoh refused to let the Israelites go, the land of Egypt came under a great plague. With the tenth and most awful plague, the heart of Pharaoh was pierced and he released the Israelites from slavery.
We must also remember the great sacrifice at which redemption was purchased. Lives were sacrificed to bring the Israelites out of the bondage of Egypt
Blood (Exodus 7:20) Boils (Exodus 9:10)
Frogs (Exodus 8:6) Hail (Exodus 9:23)
Gnats (Exodus 8:17) Locusts (Exodus 10:13)
Flies (Exodus 8:24) Darkness (Exodus 10:22)
Disease Against Livestock (Exodus 9:6) Death of the Firstborn (Exodus 12:29)
With the tenth and most awful plague, the heart of Pharaoh was pierced and he released the Israelites from slavery. The only protection anyone could have from this plague was to sacrifice a lamb and place the blood of this sacrifice lamb on the doorposts and lintels. The angle of death would then pass over the household.
Each household that did not mark their doorposts and lintels suffered the death of the household firstborn. Pharaoh lost his firstborn son and made a decree to release the captive nation of Israel from bondage. Moses lead the Jewish people out from Egypt.
Rabbi Gamaliel, teacher of Rabbi Saul (Paul, the Apostle), taught that in recounting the Passover story one must explain three things: The Passover Lamb, Unleavened Bread, and the Bitter Herbs.
During a Pesach Seder we read from our Haggadah and learn all of the teachings found in Pesach. we eat certain foods that remind us of this time of G-d's provision.
"How does the Messiah, Yeshua, fit into the Passover Story?" G-D gave us many signs and prophecies about our coming Messiah. Yeshua fulfilled all the prophecies foretold of the first coming of the Messiah, in the Torah, the prophets and the writings. Just as the lamb's blood protected the Israelites from death, Yeshua's blood will protect us from death. The Passover Lamb is a direct illustration of Mashiach Yeshua. The sacrifice of G-d Himself in the form of man.
PROPHECY
Prophecy Fulfilled:
Micah 5:2 "But as for you, Bethlehem Ephrathah, Too little to be among the clans of Judah, From you One will go forth for Me to be ruler in Israel. His goings forth are from long ago, From the days of eternity."
Prophecy Now:
Micah 5:3 Therefore, He will give them up until the time When she who is in labor has borne a child. Then the remainder of His brethren Will return to the sons of Israel.
Prophecy Future:
Micah 5:4-5 And He will arise and shepherd His flock In the strength of the L-RD, In the majesty of the name of the L-RD His G-D. And they will remain, Because at that time He will be great To the ends of the earth. And this One will be our peace.
There are several other prophecies that lead us to Yeshua as Messiah.
THE FOUR QUESTIONS
There are four questions that are traditionally asked by a child on Pesach. The questions represent the questions asked by one who has no or little knowledge why we are to remember this redemption and salvation of G-d's people. The child sings the song of these questions in Hebrew.
Deuteronomy 6:6-7 And these words which I command you today shall be in your heart. You shall teach them diligently to your children,
Matthew 18:3 Truly I say to you, unless you are change and become like children, you shall not enter the kingdom of heaven.
A young child rises to ask the four questions.
How different this night is from all other nights!
Ma nishtanah halailah hazeh mikol haleylot!
On all other nights we eat bread or matzah. On this night why do we eat only matzah?
Shebekhol haleylot anu okhlin khameytz umatzah. Halailah hazeh kulo matzah.
On all other nights we eat all kinds of vegetables. On this night why do we eat only bitter herbs?
Shebekhol haleylot anu okhlin she'ar yerakot. Halailah hazeh maror.
On all other nights we do not dip our vegetables even once. On this night why do we dip them twice? (This refers to dipping the parsely twice in salt water before eating.)
Shebekhol haleylot eyn anu matbilin afilu pa'am ekhad. Halailah hazeh shtey f'amin.
On all other nights we eat our meals sitting or reclining. On this night why do we eat only reclining?
Shebekhol haleylot anu okhlin beyn yoshevin uveyn mesubin. Halailah hazeh kulanu mesubin.
Answer: Tonight is different from all other nights because tonight we will remember what G-D has done for his people. And Moses said to the people,
Exodus 13:3 "Remember this day in which you went out from Egypt, from the house of slavery;
Jewish people across the world read this Worship Service of the Passover Seder from a book called a Haggadah. This book encompasses the story of Passover, the prayers commonly prayed on this holiday and direction in how to order the Passover Worship Service.
This is not a tradition of man. This is an ordained holiday of the L-rd G-d of Abraham.
Leviticus 23:4-8 These are the feasts of the L-rd, holy convocations which you shall proclaim at their appointed times. On the fourteenth day of the first month at twilight is the L-rd's Passover. And on the fifteenth day of the same month is the Feast of Unleavened Bread to the L-rd; seven days you must eat unleavened bread. On the first day you shall have a holy convocation; you shall do no customary work on it. But you shall offer an offering made by fire to the L-rd for seven days. The seventh day shall be a holy convocation; you shall do no customary work on it.
Leviticus 23:21 And you shall proclaim on the same day that it is a holy convocation to you. You shall do no customary work on it. It shall be a statute forever in all your dwellings throughout your generations.
Exodus 12:25-27 When you enter the land which the L-rd will give you, as He has promised, you shall observe this rite. And when your children say to you, ' What does this rite mean to you?' you shall say, 'It is a Passover sacrifice to the L-rd who passed over the houses of the sons of Israel in Egypt when He smote the Egyptians, but spared our homes.'" And the people bowed low and worshiped.
G-d caused the children of Israel to be freed from bondage. G-d used Moses to lead the children of Israel out of that bondage. He gave Moses the Law to teach the the children of Isreal about sin and it's consequences. In the desert G-d took the lives of those who sinned against His Law. The work of redeeming His children continues on to the book of Revelation.
Messiahs Role In The Passover
Pesach is the time Yeshua would be sacrificed as a sin offering for those who wish to be forgiven their sin and return to a relationship with the Father. His last supper was the Passover Seder.
The Passover Seder or last supper is another illustration of His sacrifice and His gift of grace. He was willing to die so that we could be written into the book of life. In The New Testament this book is called "The Lambs Book Of Life." G-d told us, "be Holy for I am Holy." Without a blood sacrifice there is no forgiveness from sin. How can we be Holy without forgiveness for our sin. The Passover is a time for us to remember what G-d did to free the Israelites from captivity and what Yeshua did to wash our sin away. As we are found in Him, we are forgiven by the grace of G-d. Yeshua celebrated the Passover. He was obedient to the Father and the Law. There was a Temple in those days but there is no Temple now. Since the destruction of the Temple there is nowhere to obey Torah and sacrifice for sin. Yeshua teaches by illustration, application and example.
Luke 22:7-8 Then came the Day of Unleavened Bread, when the Passover must be killed. And He sent Peter and John, saying, "Go and prepare the Passover for us, that we may eat.
Luke 22:14-22 When the hour had come, He sat down, and the twelve apostles with Him. Then He said to them, "With fervent desire I have desired to eat this Passover with you before I suffer; for I say to you, I will no longer eat of it until it is fulfilled in the kingdom of G-d." Then He took the cup, and gave thanks, and said, "Take this and divide it among yourselves; for I say to you, I will not drink of the fruit of the vine until the kingdom of G-d comes." And He took bread, gave thanks and broke it, and gave it to them, saying, "This is My body which is given for you; do this in remembrance of Me." Likewise He also took the cup after supper, saying, "This cup is the new covenant in My blood, which is shed for you. 21 But behold, the hand of My betrayer is with Me on the table. And truly the Son of Man goes as it has been determined, but woe to that man by whom He is betrayed!
The next day He would be the Lamb, that was slain for the sin of the nations. Three days later he would be raised from the dead and He would ascend to the Father. He would return later and be seen by over 500 people. Then he would ascend in the clouds to stand at the right hand of the throne of HaShem.
Revelation 5:6 And I looked, and behold, in the midst of the throne and of the four living creatures, and in the midst of the elders, stood a Lamb as though it had been slain,
Isaiah 53:7-10 He was oppressed and He was afflicted, Yet He did not open His mouth; Like a lamb that is led to slaughter, And like a sheep that is silent before its shearers, So He did not open His mouth. By oppression and judgment He was taken away; And as for His generation, who considered That He was cut off out of the land of the living For the transgression of my people, to whom the stroke was due? His grave was assigned with wicked men, Yet He was with a rich man in His death, Because He had done no violence, Nor was there any deceit in His mouth. But the L-rd was pleased To crush Him, putting Him to grief; If He would render Himself as a guilt offering, He will see His offspring, He will prolong His days, And the good pleasure of the L-rd will prosper in His hand.
Acts 8:32-33 The place in the Scripture which he read was this: "He was led as a sheep to the slaughter; And as a lamb before its shearer is silent, So He opened not His mouth. In His humiliation His justice was taken away, And who will declare His generation? For His life is taken from the earth.
John 1:29 The next day John saw Jesus coming toward him, and said, "Behold! The Lamb of G-d who takes away the sin of the world!
When HaShem (G-d) makes a promise. He keeps it. All the time. Yeshua, the Abba and the Ruach Ha'Kodesh are one. Yeshua said:
John 5:24 "Truly, truly, I say to you, he who hears My word, and believes Him who sent Me, has eternal life , and does not come into judgment, but has passed out of death into life."
John 5:46-47 For if you believed Moses, you would believe Me; for he wrote about Me. But if you do not believe his writings, how will you believe My words?"
John 14:10-11 Do you not believe that I am in the Father, and the Father in Me? The words that I speak to you I do not speak on My own authority; but the Father who dwells in Me does the works. Believe Me that I am in the Father and the Father in Me, or else believe Me for the sake of the works themselves.
John 10:27-30 My sheep hear My voice, and I know them, and they follow Me. And I give them eternal life, and they shall never perish; neither shall anyone snatch them out of My hand. My Father, who has given them to Me, is greater than all; and no one is able to snatch them out of My Father's hand. I and My Father are one."
For G-d to be Righteous, He must teach, correct and judge. He gave us the Torah (The Law) to show us what sin is and what the consequences are for committing that sin. Under the Law we are judged for our transgressions and violations of that Law. G-d will send a redeemer.
Malachi 4:2-3 But to you who fear My name The Sun of Righteousness shall arise With healing in His wings; And you shall go out And grow fat like stall-fed calves. You shall trample the wicked, For they shall be ashes under the soles of your feet On the day that I do this," Says the L-rd of hosts.
This is a short study, just a glimpse about Ha'Pesach (The Passover). The Word of G-d is clear. The Passover Lamb is where your salvation is found. You must have ears to hear, eyes to see and faith beyond your paradigm view or understanding. The world view that we need is to see the view from His vantage point. If we think the world is here for us we are in sad shape. The world is here because He spoke it into being. If you know Yeshua as your Savior, reflect Him in all that you do. Let His light and life be illustrated in your actions and speach.
2 Timothy 3:16-17 All Scripture is inspired by G-d (G-d breathed) and profitable for teaching, for reproof, for correction, for training in righteousness; so that the man of G-d may be adequate, equipped for every good work.
Faith is believing without complete understanding or requiring proof. The Bible is one book made up of two main segments. The first segment is a teaching like a parent would teach to a small child, (If you do this, I will do this). We set boundaries for our children. This helps them avoid being injured to the point of perishing. We punish our children when the disobey. Accountability is about love. If there is no love there is no interest in holding someone accountable. The second segment is the answers to the test. The way out. The only way to a relationship with HaShem (G-d).
G-d required all the children of Israel to place the blood of the lamb on their doorposts and lintels. This would save the firstborn of the household. Some chose not to obey and their firstborn perished. Our salvation is found in faith. Faith in Yeshua as Mashiach. Yeshua offers us grace. Make His blood the blood that frees you from sin and separation from G-d.
Deuteronomy 30:19-20 I call heaven and earth as witnesses today against you, that I have set before you life and death, blessing and cursing; therefore choose life, that both you and your descendants may live; that you may love the L-rd your G-d, that you may obey (Hebrew = Li'Shema - you hear and obey) His voice, and that you may cling to Him,
If you don't know if you believe. If you don't know that the Word of g-d is truth. If you don't know if Yeshua is the Messiah. Ask HaShem (G-d) to show you. He would love to hear you speak to him. A loving Father will answer any question that could save His beloved child. He is the g-d of chessed (lovingkindness). You choose.
Pesach is about salvation.
Choose Life - Call Upon Yeshua As Mashiach
Qir'oo Bishmo
Call upon His Name
Shema
Hear
He is worthy of all honor glory and praise
Study Compiled by:
Ric Worshill

---
SBMF Member Pesach Celebrations
Please look at the web pages of these SBMF Congregations to view their plans for celebrating Pesach. You can contact these ministries and see if they can come and teach about the Passover or lead a Pesach Seder.
Check out the below SBMF recommended Messianic ministries for details of .
SBMF Members Ministries, Congregations and Worship Service Information
Congregations & Fellowships
Dallas, TX.
Deer Park, TX
B'rit Avraham Messianic Congregation
Christian - Jewish Unity Congregation
Riverside County area of Southern California
Marietta, GA
Beth Adonai Yeshua (URL to come soon)
Birmingham, AL.
Bessemer, AL.
B'nai Avraham Messianic Fellowship
Hampton, Virginia
West Side of Central Nashville, TN.
Greensboro, NC
Anaheim Hills, CA
Peculiar, MO.
Charlotte, NC.
Adat Derech Kol Ha'Mashiach
Phenix City, AL & Columbus, GA.
Ministries & Resources
Detroit, MI.
Princeton, WV
Pasche Institute Of Jewish Studies
A Ministry Of Criswell College
Dallas, TX.
Marietta, GA
Lindenhurst, IL.
Charlotte, NC.
Fort Worth, TX.
Mount Vernon Baptist Church - Jewish Outreach Ministry
Atlanta, GA.
Some of the above web sites have SBMF members attending or associated with those ministries. Some of these above ministries are not directly SBMF members as a congregations or ministries. The member of those ministries may be a member of the SBMF. Not all of our affiliated Messianic congregations or our member's ministries have web sites. Some of our members have not yet requested us to post links to their web sites. If you are a member of the SBMF and would like a link to your web site posted and linked, please contact us at the SBMF.
Our intention is to help resource our SBMF members in their ministries.
Please pray for the above ministries.
---
Remember The San Antonio Encampment is Coming in June:
Baruch Ha'bah B'Shem Adonai. [Psalms 118:26]
Blessed is He Who comes in the Name of the L-rd. [Psalms 118:26 - Matthew 23:29]
Let us hold fast the confession of our hope without wavering, for He who promised is faithful. And let us consider one another in order to stir up love and good works, not forsaking the assembling of ourselves together, as is the manner of some, but exhorting one another, and so much the more as you see the Day approaching. [Hebrews 10:23-25]
If you need to know more please contact us. If you are seeking the Face of G-d and looking for His Mashiach to come, please contact us. If you don't know who Yeshua is and who He can be in your life, please contact us.
If you are thinking of attending our annual meetings, please contact us. We would love to see you.
For Questions: Please click the link to SBMF Membership link in the SBMF Links section at the top right of this page. Please fill in the questions or give us your name and email address. In the space marked Current Church or Congregation type the words: "I have a question". We will get back to you soon.
But for you who fear My name, the sun of righteousness will rise with healing in His wings; and you will go forth and skip about like calves from the stall. [Malachi 4:2 in NASU & 3:20 in the Tanach]
---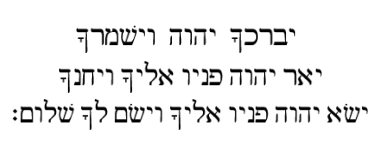 The L-rd bless you, and watch over you; The L-rd make His face shine on you, And be gracious to you; The L-rd lift up His countenance on you, And give you peace. [NASU Numbers 6:24-26]
Be safe, be healthy, be blessed, be found in Yeshua.
Chag Sameach / Pesach Tov
Lashanah haba'ah bi Yerushalayim!
Next year in Jerusalem!
Shalom Alechem