This will be the topic - pray & anticipate learning, receiving, giving . . .
If you want to read ahead: Isaiah 11:1-2; Zechariah 4:2-6; I Samuel 16:1-11; 2 Corinthians 1:21.
Note: If weather is good, we'll take our Oneg across the street to the park at Bowling Av. & West End Av. - so bring chairs or blanket if possible - frisbee, kickball, etc. There are picnic tables if available (Carol tells me).
Shalom u'vrachot (peace & blessings),
Donations
Mail / donations to:
"Kol Dodi", 537 Franklin Pike, Franklin , TN 37069
Contact
Messianic Rabbi / Pastor
Kenneth B. Alpren Click Here To Email Kol Dodi
Web Page: www.koldodi.org
---
Come to the Greensboro Encampment
SBMF Annual Meeting News From Your President And Servant
Prepare for the SBMF Annual Meeting.
The SBMF Annual meeting will be coming up soon in Greensboro, NC. I recommend that you contact the SBC Lodging Agency for reservations. Many of us are lodging in the area of the Sheraton Greensboro Hotel at Four Seasons or the Greensboro Coliseum Complex.
Housing Telephone:
Toll Free (USA): 1-877-384-8056
International: 336-174-2282
Fax: 336-378-4484
Mail:
SBC Housing Bureau c/o GACVB
317 S. Greene Street, Greensboro, NC. 27401, United States
Plans for the meetings:
We are still working on child care for the times that we have meetings. There are many of you who would like to attend and need help with the children. There are two other major groups meeting when we meet. There is childcare for them so I pray that they will let us join them with our children.
Please let me know if you have childcare needs for these meetings.
As of this date we are scheduled to meet Saturday for Yeshiva and Business meetings. We are looking for a Messianic Congregation in the area to help us with worship music and a place to meet on Erev Shabbat for corporate worship. If you know of a congregation in the Greensboro, NC area please contact me via e-mail. We are contacting the local associations in the Greensboro area in hopes to find a congregation who will give us hospitality for Friday evening Erev Shabbat celebration.
The dates for our meetings are scheduled for June 9th & 10th 2006. Many of the brothers and sisters wish to attend the SBC Pastors Conference that starts Sunday evening. We may have Davidic Worship Dance training on Sunday afternoon.
We are on the move. G-d has blessed us with two wonderful speakers. Dr. Ed Stetzer from NAMB and Sam Nadler from Word of Messiah Ministries. Baruch HaShem Yeshua.
---
Dr. Stetzer (NAMB) will be speaking on an area where he has a great deal of experience. He will teach Effective Planting of Successful New Works. Dr Stetzer will surprise us with a Biblical teaching, we will find useful. I expect that he will also give us a great deal of information how we can work closer with NAMB.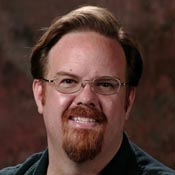 NAMB - Director of Research, Missiologist - coordinate and oversee mission research of the North American culture and churches for greater evangelistic and church planting effectiveness. Partner Enlistment Manager and Manager of Strategic Networks. Directed the Nehemiah Project and partnerships with colleges, seminaries, and institutions. Led the Nehemiah Project to increase church planter deployments to 122 in 2003. Created video classes for Introduction to Church Planting classes. Wrote scholarly articles to support the church planting program. 1998-2001 Nehemiah Project Professor. Church Planter and Teaching Pastor.
---
Sam Nadler will be teaching: Messianic Apologetics, a defense not of His Messiahship, but of a balanced messianic approach, especially as to congregation planting. This includes the necessity of the Gentile Believers in the messianic movement.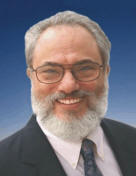 Sam is a Jewish believer in Jesus who has a passion to communicate the Good News to his people, and to see discipleship established in Jewish communities around the world. Raised in New York City according to Jewish tradition, Sam hungered for what the Messiah of Israel alone can give: atonement and new life. After finding Yeshua (Jesus) as his Messiah, Sam has been in full-time service for Him since the early 70's. First as a leader with Jews for Jesus, he established their New York City ministry. Later as President of Chosen People Ministries, he established international outreach, discipleship programs, congregational planting and leadership development in Israel, the Ukraine, Germany, South America, Canada as well as the United States. As president of Word of Messiah Ministries, Sam is continuing to develop leaders & outreach to make a world-wide impact for the Gospel among his Jewish People.
http://www.wordofmessiah.org
---
We are praying that we can have a time of Davidic Dance training. Connie Saffel has told us that she would like to bring some dance training into the meeting. We are attempting to find the time and a location to meet early on Sunday afternoon the 11th.
Please see the 2006 SBMF Annual Meeting Updates for the Encampment schedule.
We are looking forward to our coming together in praise, fellowship and learning. Remember Hebrews 10:23-25
We are still in prayer for a volunteer to lead us in music Worship, Friday evening and Saturday.
Therefore, confess your sins to one another, and pray for one another so that you may be healed. The effective prayer of a righteous man can accomplish much. [James 5:16 NASU]
We alone are not righteous. Our righteousness is found only in our L-rd and Savior Yeshua Ha'Mashiach (Jesus the Messiah). As we are found in Him, in faith, we are found in His righteousness.
"And all things you ask in prayer , believing, you will receive." [Matt 21:22 NASU]
We are looking forward to seeing you at the 2006 SBMF Annual Meetings. Unless we hear the shofar sound and a call from above, "Come up here".
Baruch Ha'bah B'Shem Adonai
---
Prayer Request From Your President: Ric Worshill
New Works In Flint & Detroit Michigan
New Hope New York
Please keep all of these new works in your prayers.
We are in prayer for a new work to start up in New York City. We are working with NAMB, The New York Metro Baptist Association and New Hope New York at this time. We hope to start up a new work in New York City soon.
Please Pray
If you would like to help, please contact us.
---
Come join us in Greensboro this June. Real food and good fellowship.
We are what we eat. Feast on the Tree of Life. Be filled with Light and Life. Read the Word.
Blessed is he who reads and those who hear the words of this prophecy, and keep those things which are written in it; for the time is near. [Revelation 1:3 NKJV]
Baruch Ha'ba B'Shem Adonai
Blessed is he who comes in the name of the LORD! [Ps 118:26 NKJV]
---
---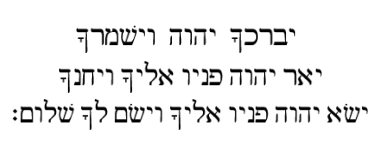 The L-rd bless you, and watch over you; The L-rd make His face shine on you, And be gracious to you; The L-rd lift up His countenance on you, And give you peace. [NASU Numbers 6:24-26]
Shalom Alechem