Southern Baptist Messianic Fellowship
News Update April 25, 2006

Shalom to all. "The grace of the Adonai Yeshua Ha'Mashiach, and the love of Elohim, and the fellowship of the Ruach HaKodesh, be with you all."
---
Ministry Report From: SBMF President Ric Worshill
We are sad to report the departure of the Lord's servant, our brother and dear friend, Zola Levitt. Our brother Zola was a defender of Israel, evangelist, TV host, musician, author, & more. Zola was called home on April 19th 2006. Zola followed his calling and used his gifts with courage and humility. He is missed, yet his legacy continues through many www.levitt.com.
1st Thessalonians 4:13-18; 1st Thessalonians 5:9-11; Revelations 7:16-17; 2nd Thessalonians 3:16; 2nd Corinthians 1:3-7; Psalms 121:1-7
Our prayers are for the family and friends of our dear brother Zola.
---
Ministry Report From: Shalom Ministries President John Denson
Dear Partners
:
Thank you so much for your continued prayers, love, and support for this ministry.

Donna and I continue to labor in the fields that you have made possible, for us to go.

A lot has happened since our last letter.

We take great pleasure in sharing our news with you.
We completed our lecture series, "to the Jew first," for the council of Baptist Pastors.

There were well over 100 pastors in attendance at this four-week lecture series.

The last week of t he series I invited two board members to serve on a panel discussion, Rabbi Loren Jacobs and Rev. Jorea Sedaca.

Please pray for an effective follow-through with contacts that were made.

We have completed our training sessions on "Israel and Prophecy," and "Fellowship and Suffering."

We are also completing our four-week series for congregation Shema Yisrael, on Personal Jewish Evangelism.

Our messianic Bible studies on Thursday nights are going strong with an attendance of four ministers.

Donna and I are continuing to personally meet with our Jewish friends in their homes.
It is amazing how God has given us favor to share our faith and talk about why we as African-Americans are ministering specifically to the Jewish community. We have had many fruitful conversations, stimulating dialogue; and we anticipate a rich harvest of Jewish souls for the messiah.
Upcoming Events
We have scheduled four "Messiah in the Passover" services for the month of May.

One of our supporter's has opened her home to a Dinner in may, where unsaved Jews will be invited.

We are asking that you pray that the Messiah will be lifted up.
The Dinner and Services will take place of the Sabbot Dinners that we normally have.

The dinners will continue monthly.

In addition to these events, our Messianic Workshop is May 5th and 6th, and three additional speaking engagements during the same month.
Prayer Request
Please continue to pray for our list of 200 Jewish people that we intend to contact before the end of the year.

Here are some special needs that we are asking prayer for, transportation, office supplies, and ongoing financial support.

Most importantly our family, Donna and I have been struggling with various illnesses for the past few months.

Especially our son, Michael, who will be graduating in May, 2006 from College of Santa Fe, in Santa Fe, New Mexico.
---
Outreach News from: Rabbi Ken Alpren at Kol Dodi
Thursday May 4, 2006: Concert of Prayer - National Day of Prayer
Saturday May 6, 2006: Celebrate Israel - Israel turns 58! (1948-2006)
---
Don't Forget - Encampment is Coming in June:
Let us hold fast the confession of our hope without wavering, for He who promised is faithful. And let us consider one another in order to stir up love and good works, not forsaking the assembling of ourselves together, as is the manner of some, but exhorting one another, and so much the more as you see the Day approaching. [Hebrews 10:23-25]
For More Greensboro Encampment News:
Please click on the 2006 SBMF Annual Meeting Updates web page for the Encampment schedule and plans.
We are looking forward to our coming together in praise, fellowship and learning. Remember Hebrews 10:23-25
We are looking forward to seeing you at the 2006 SBMF Annual Meetings. Unless we hear the shofar sound and a call from above, "Come up here".
Baruch Ha'bah B'Shem Adonai
---
Come join us in Greensboro this June. Real food and good fellowship.
We are what we eat. Feast on the Tree of Life. Be filled with Light and Life. Read the Word.
Blessed is he who reads and those who hear the words of this prophecy, and keep those things which are written in it; for the time is near. [Revelation 1:3 NKJV]
Baruch Ha'ba B'Shem Adonai
Blessed is he who comes in the name of the LORD! [Ps 118:26 NKJV]
---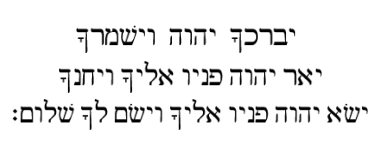 The L-rd bless you, and watch over you; The L-rd make His face shine on you, And be gracious to you; The L-rd lift up His countenance on you, And give you peace. [NASU Numbers 6:24-26]
Shalom Alechem