Southern Baptist Messianic Fellowship
News Updated April 21, 2009
Shalom to all. "The grace of the Adonai Yeshua Ha'Mashiach, and the love of Elohim, and the fellowship of the Ruach HaKodesh, be with you all."
We pray that your Pesach was good. We have received several reports of Pesach Seders where G-d moved in powerful ways.
---
Special News About A New Book By Rabbi Eric Herschberg
Shalom Y'all,
The SBMF is continuing to serve the SBMF kadoshim (Saints). Rabbi Eric Herschberg is our brother in the L-rd and a member of the SBMF. His ministry in Birmingham is one of the SBMF new works blessings from a few years ago. We serve the ministries who are in our fellowship by making resources available for them to use as they build up the saints around them. I have not had the chance to read this book yet. I look forward to reading it soon to see the message contained within.
One of our members has had a new book published recently. Rabbi Eric Herschberg from Congregation Beth Adonai Yeshua in Birmingham, AL., and his brother in the L-rd Chaplain Willie Hardley, wrote this book to encourage the saints to bring the Good News of Yeshua to the world by understanding the significance of Israel in our times. Please look at the information below for further information.
"So What Do Israel and The End Times Have To Do With Me?"

By Pastor Eric S. Herschberg & Chaplain Willie Hardley

Publisher: Holy Fire Publishing

Pub. Date: July 2008

ISBN-13: 9781603830591

ISBN-10: 1603830596

244 pages in paperback
Published Header Info: The book's purpose is to show that the end times and Israel is not from a fiction novel, but it is real and is going to affect every life on this planet. The events taking place in Israel right now is going to have an impact on our world whether Christian or not. We pray that the unbeliever will see that salvation is only through JESUS and that time is short, and the Christian will see how Israel is still GOD'S and that it is HIS time piece to one of our greatest hopes, the return of our LORD.
Should the end times and Israel matter to the world? Should it matter to the church? Chaplin Willie Hardley, Jr and Messianic Rabbi Eric Herschberg bring you a perspective of Israel and the end times and how recent world events are falling into place with biblical prophecy. Yet in light of these things happening still many do not see the significance of Israel and the end of times. In this book you will see Israel past, present and the vital role that it plays in biblical prophecy. You will also see what the events of today are leading up to, and how all of these things matter to the church and the world.
This book is sold at the following book stores.
---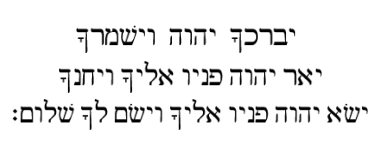 The L-rd bless you, and watch over you; The L-rd make His face shine on you, And be gracious to you; The L-rd lift up His countenance on you, And give you peace. [NASU Numbers 6:24-26]
Shalom Alechem