Southern Baptist Messianic Fellowship
News Update June 23, 2006
Shalom Alechem
North Carolina Is Beautiful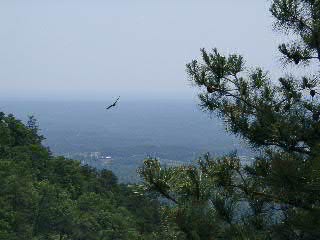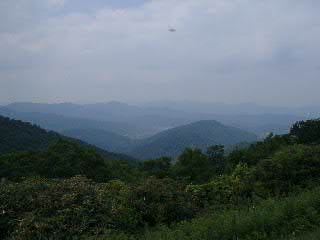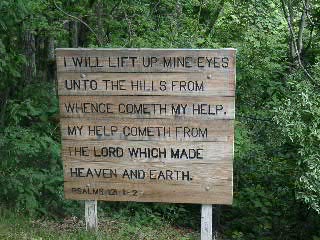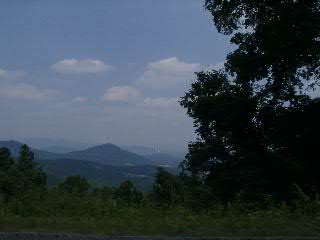 Drink the Water of Life. Thirst no more.
Shalom to all. "The grace of the Adonai Yeshua Ha'Mashiach, and the love of Elohim, and the fellowship of the Ruach HaKodesh, be with you all."
---
The Greensboro Encampment Was June 9-11, 2006.

If you were not able to come this year to Greensboro, there is next year in San Antonio, Texas.

Let us hold fast the confession of our hope without wavering, for He who promised is faithful. And let us consider one another in order to stir up love and good works, not forsaking the assembling of ourselves together, as is the manner of some, but exhorting one another, and so much the more as you see the Day approaching. [Hebrews 10:23-25]

We had a wonderful time in Worship, study and fellowship. Baruch HaShem Yeshua.

Ha'Shem is good all the time.

SBMF Encampment Worship, Study and Meeting News.

Special Thanks to:

HaShem for His bountiful supply, Love and grace. He created it all and He can supply all to those who work His work. Baruch HaShem Yeshua

Rabbi Ken Alpren, of Congregation Kol Dodi in Nashville, TN. Ken led us in Music Worship this year. There was lots of song, praise and prayer. We had a Shabbat Shalom Tov (A Good Sabbath Peace). Rabbi Alpren was accompanied by Mike Saffle of Shalom Adonai Messianic Baptist Fellowship, Wichita, KS. and Gwenn Worshill of Police Shomreem Ministries, Lindenhurst, IL.

Connie Saffle blessed our Shabbat by lighting the Shabbat Candles. Connie also led a Davidic Dance Class on Sunday June 11th.

Guest Speaker: Rabbi Sam Nadler; of Word of Messiah Ministries in Charlotte NC. Rabbi Nadler tit a wonderful teaching based on Romans 1:16 and Jeremiah 31:31-37.

For I am not ashamed of the gospel, for it is the power of G-d for salvation to everyone who believes, to the Jew first and also to the Greek. For in it the righteousness of G-d is revealed from faith to faith; as it is written, "BUT THE RIGHTEOUS man SHALL LIVE BY FAITH. [Romans 1:16-17 NASU]

Guest Speaker: Dr. Ed Stetzer, of the North American Mission Board, Alveretta, GA. Dr. Stetzer taught us to redevelop a missional mindset. We need to direct the Good News of Yeshua to individuals.

[Ref: John 20:19-21; Jude 3; 1 Corinthians 9:22-23; Luke 24:46; Acts 1:8; Mark 7:8-9; Col 2:8]

Jay & Penny Isbell, and Beth El Shaddai Messianic Synagogue, Bessemer, AL. They and their congregation purchased a sound system for our meetings.

Aslam Mashi, from the North American Mission Board is partnering with the SBMF to help our congregations with training and other resources. We will be working close with brother Aslam to start new congregations with a plan for success.

Lynn Richmond, of the Southern Baptist Convention helped us schedule rooms and solve problems. Lynn works hard to make our convention experience as smooth as possible.

Ms. Deborah Bradshaw, of the Sheraton Four-Seasons Hotel, in Greensboro, NC. Ms Bradshaw helped us schedule rooms and ministered to our needs at the hotel.

The Erev Shabbat Teaching was about:

Where there is no vision, the people perish. [Proverbs 29:18 KJV]

Being good workman as, faithful teachers, good soldiers of Christ, athletes exercised and trained to run the race, hard working farmers cultivating and planting seeds. [Ref: 2 Timothy 2:1-26] (Study posted on a separate page)

SBMF Annual Meeting News. Elections of the new officers
SBMF ANNUAL MEETING ELECTION RESULTS ----- JUNE 10th, 2006

Post

Elected

Term

Due To Rotate Off

President

Ric Worshill

(1 Year)

Ric Worshill

Vice President

Jay Isbell

(1 Year)

Jim Sibley

Executive Board

Mike Saffle

(2 Year)

Steve Barack

Executive Board

Ken Alpren

(3 Year)

Roy Koons

Executive Board

Robin Rose

(1 Year)

Robin Rose

Nominating Committee

Jorge Sedaca

(3 Year)

Jay Isbell

Nominating Committee

Bob Alberico

(1 Year)

1 Year Left

Nominating Committee

Rob Mandella

(2 Year)

2 Years Left

Treasurer

Tina Alberico

No Limit

Penny Isbell

Secretary

Connie Saffle

No Limit

Dianna Owen
Our plans and the next years agenda is to work closer with each other, one Body, one spirit and one mind. We hope and pray that we will find Messianic ministers called of G-d to start Messianic new works all over the USA. We pray that we will be able to help our SBC and other ministries to lead all peoples to Yeshua. We pray that we will be better servants to Yeshua and His Kingdom growth.
Go to www.sbc.net to hear the teachings from the SBC Annual Meeting and the Southern Baptist Convention Pastors Conference audio files.
---
Prayer Requests From Your President: Ric Worshill

Jon and Jennifer, friends of the SBMF with a new work in the Greensboro area: North Star Church: They meet at 8432 Norcross Rd. Colfax, NC. 27235

Pray for the Jews for Jesus outreach training in June. Please lift up the trainers and students of the Jews for Jesus street evangelism training. This training will be held at the Moody Bible Institute the end of June.

New Work In Flint: Our prayers are to start a Messianic new work in Flint.

New Work In Detroit Michigan: Shalom Ministries. John Denson

New Hope New York

:

Our vision is to start a Messianic new work in New York City. We need better demographics information for New York State

Beth Chaim: A new work in progress in the Atlanta area. Jay Fielding

Remember to pray for the lost. Pass the gift of life everlasting on to someone today.

Please keep all of these people, events and ministries in your prayers.

To this end also we pray for you always, that our God will count you worthy of your calling, and fulfill every desire for goodness and the work of faith with power, so that the name of our Lord Jesus will be glorified in you, and you in Him, according to the grace of our God and the Lord Jesus Christ. [2 Thessalonians 1:11-12]

And all things you ask in prayer , believing, you will receive. [Matthew 21:22]

If you would like to help any of these new works, in any way, please contact the SBMF.
---
SBMF Members Ministries and Worship Service Information
Dallas, TX.
Deer Park, TX
B'rit Avraham Messianic Congregation
Christian - Jewish Unity Congregation
Riverside County area of Southern California
Marietta, GA
Bessemer, AL.
North Side of Atlanta, GA.
South Side of Atlanta, GA.
West Side of Central Nashville, TN.
Princeton, WV
Greensboro, NC
Pasche Institute Of Jewish Studies
A Ministry Of Criswell College
Dallas, TX.
Not all of our affiliated congregations and ministries have web sites. Some of of our members have not yet requested us to post links to their web sites. If you are a member of the SBMF and would like a link to your web site posted and linked, please contact us at the SBMF.
---
Blessed is he who reads and those who hear the words of this prophecy, and keep those things which are written in it; for the time is near. [Revelation 1:3 NKJV]
Baruch Ha'ba B'Shem Adonai
Blessed is he who comes in the name of the LORD! [Ps 118:26 NKJV]
---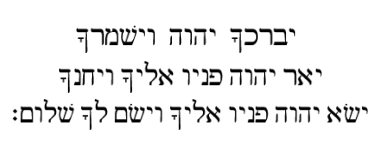 The L-rd bless you, and watch over you; The L-rd make His face shine on you, And be gracious to you; The L-rd lift up His countenance on you, And give you peace. [NASU Numbers 6:24-26]
Shalom Alechem

la'heetra'oat