Southern Baptist Messianic Fellowship
News & Info. - August 15, 2006
Shalom to all. "The grace of the Adonai Yeshua HaMeshiach, and the love of Elohim, and the fellowship of the Ruach HaKodesh, be with you all."
Good News:
Then the Spirit said to Philip, "Go up and join this chariot." Philip ran up and heard him reading Isaiah the prophet, and said, "Do you understand what you are reading?" And he said, "Well, how could I, unless someone guides me?" And he invited Philip to come up and sit with him. Now the passage of Scripture which he was reading was this: "he was led as a sheep to slaughter; and as a lamb before its shearer is silent, so he does not open his mouth. "in humiliation his judgment was taken away; who will relate his generation? for his life is removed from the earth." The eunuch answered Philip and said, "Please tell me, of whom does the prophet say this? Of himself or of someone else?" Then Philip opened his mouth, and beginning from this Scripture he preached Jesus to him. As they went along the road they came to some water; and the eunuch said, "Look! Water! What prevents me from being baptized?" [ And Philip said, "If you believe with all your heart, you may." And he answered and said, "I believe that Jesus Christ is the Son of God."] And he ordered the chariot to stop; and they both went down into the water, Philip as well as the eunuch , and he baptized him. When they came up out of the water, the Spirit of the Lord snatched Philip away; and the eunuch no longer saw him, but went on his way rejoicing. [Acts 8:29-39 NASU]
And Jesus came up and spoke to them, saying, " All authority has been given to Me in heaven and on earth. "Go therefore and make disciples of all the nations, baptizing them in the name of the Father and the Son and the Holy Spirit, teaching them to observe all that I commanded you; and lo, I am with you always, even to the end of the age." [Matt 28:18-20 NASU]
Baruch HaBah B'Shem Adonai. Blessed is He Who comes in the Name of the L-rd
---
Prayer Request From the SBMF: Please pray for Jay Fielding and Beth Chaim Messianic Congregation in Marietta, GA . They need your prayers and support in this new work for the Kingdom Growth.
---
Mikvah - Baptisim (Baruch HaShem Yeshua):
There was a Mikvah in Gages Lake Illinois on Sunday August 13, 2006. Four brothers in the L-rd made a public affirmation of their faith in Yeshua. Brother Jack Kinsella and I were blessed to serve in baptizing Frank, Jake, Josh and Joel. Baruch HaShem Yeshua.
To believe is to receive the Slave-Savior (John 1:12) not only for forgiveness of sins (Acts 10:43) but also for regeneration (1 Pet. 1:21, 23). Those who thus believe become the children of G-d (John 1:12-13) and the members of Christ (Eph. 5:30) in an organic union with the Triune G-d (Matt. 28:19). To be baptized is to affirm this by being buried to terminate the old creation through the death of the Slave-Savior and by being raised up to be the new creation of G-d through the Slave-Savior's resurrection. Such a baptism is much more advanced than the baptism of repentance preached by John (1:4; Acts 19:3-5). To believe and to be so baptized are two parts of one complete step for receiving the full salvation of G-d. To be baptized without believing is merely an empty ritual; to believe without being baptized is to be saved only inwardly without an outward affirmation of the inward salvation. These two should go together. Moreover, water baptism should be accompanied by Spirit baptism, even as the children of Israel were baptized in the sea (water) and in the cloud (the Spirit) — 1 Cor. 10:2; 12:13.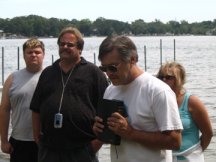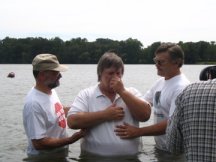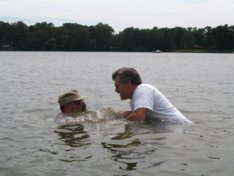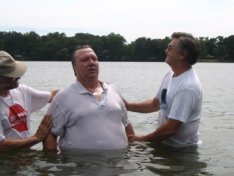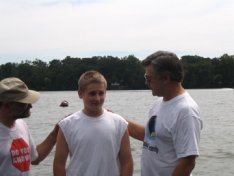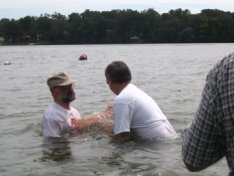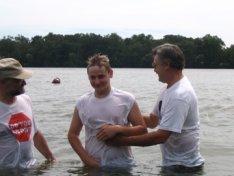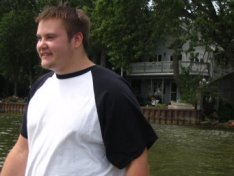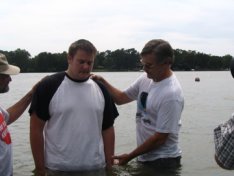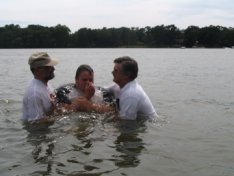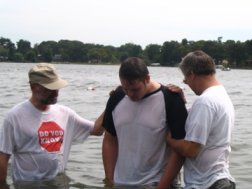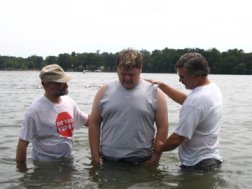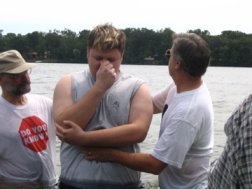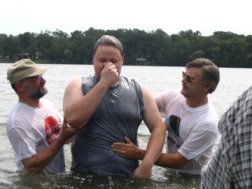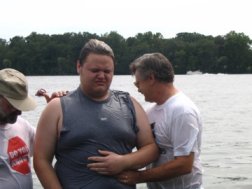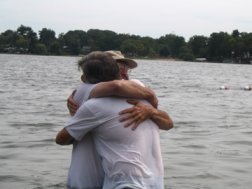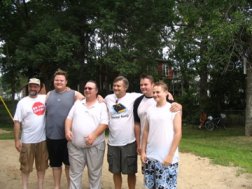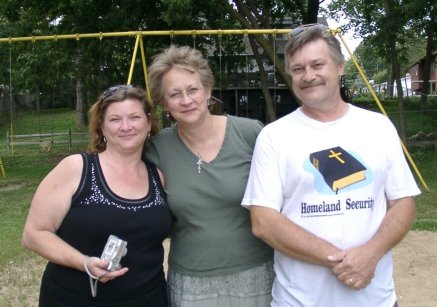 Please lift them up in your prayers.
And being assembled together with them, He commanded them not to depart from Jerusalem, but to wait for the Promise of the Father, "which," He said, "you have heard from Me; 5 for John truly baptized with water, but you shall be baptized with the Holy Spirit not many days from now." 6 Therefore, when they had come together, they asked Him, saying, "L-rd, will You at this time restore the kingdom to Israel?" 7 And He said to them, "It is not for you to know times or seasons which the Father has put in His own authority. 8 But you shall receive power when the Holy Spirit has come upon you; and you shall be witnesses to Me in Jerusalem, and in all Judea and Samaria, and to the end of the earth." [Acts 1:4-8 NKJV]
Baruch Ha'Shem Yeshua
---
An Article about Israel and the peace that isn't: (Jack Kinsella)
The Omega Letter Intelligence Digest
Vol: 59 Issue: 12 - Saturday, August 12, 2006
In Search of a Happy Ending. . .
I understand that the movie 'Old Yeller' is available for sale on DVD. I saw 'Old Yeller' as a kid and it made me cry when Tim Considine's character shot Old Yeller at the end.
I think I'll buy it and watch it again. Maybe THIS time, it will have a happy ending. If not, I'll go buy another copy from a different story and try watching that one. Maybe he won't shoot the dog.
If not, there are other stores . . . I know it sounds silly, but if I do it often enough, and talk about how often I do it, I may be offered a job as a UN diplomat.
It sounds like a fun job. Lots of travel, a big expense account, and I understand that the more meaningless your efforts are, the further you can advance up the ladder.
Who knows? If my work is irrelevant enough, I might even get elected Secretary-General where I can help the down-trodden and victimized of this world by rewarding the victimizers and blaming the victims and be the recipient of global accolades for my far-reaching irrelevance.
If not, there's always Disneyland. I hear they have a whole section called Fantasy Land that is evidently dedicated to training UN Secretary-General wannabes.
Or maybe I can enroll in the Mahmoud Ahmadinejad School of Genocidal Cultural Sensitivity. Or the Yasser Arafat Memorial School For Jewish Advancement.
I just want to make the world a better place, and the most expedient method is evidently by helping the Jews make the transition from this Jerusalem to the Big Jerusalem In the Sky. At the very least, I might get a job offer from Hezbollah or Hamas. Or a nice 'thank you' card from the Big Kahuna himself, Osama bin Laden.
I just want to help. I'm here to serve. Call me.
Assessment:
In 1948, the combined forces of the Arab world converged on Israel following her declaration of statehood, vowing to annihilate the infant state while still in its crib.
The UN remained silent, fully expecting the Arab war machine to overrun the unarmed and unorganized Jewish state and put an end to the Jewish Question without having to endure another Adolf Hitler or another world war in order to accomplish it, while keeping a clear conscience in the meantime.
After all, the Germans were Europeans and Europe was much too cultured to countenance another Holocaust on its soil. On the other hand, the attacking forces in this case were all Arab Muslims. And killing Jews is what Arab Muslims do.
Nobody can blame them for that, anymore than one can blame a cat for killing mice. So the UN accepted Israel's declaration, granted it admission to the UN, and sat back to enjoy the fireworks.
To the UN's surprise, the ragtag Israeli Defense Forces beat back the combined armies of Transjordan, Iraq, Lebanon, Syria and Saudi Arabia and acquired an extra 2000 square miles of territory beyond that granted by the 1947 Partition Plan.
This forced the United Nations to impose a cease-fire on Israel, before the Israelis took over the whole durned Islamic Middle East.
In 1956, a new war between Israel and Egypt's Gamal Abdul Nasser broke out after the armies of Jordan, Egypt and Syria were consolidated under Egyptian leadership in a second effort to eradicate the Jewish State.
Israel's Operation Kadesh, commanded by Moshe Dayan, lasted less than a week; its forces reached the eastern bank of the Suez Canal in about 100 hours, seizing the Gaza Strip and nearly all the Sinai Peninsula.
Panicked, the UN General Assembly imposed a cease fire against Israel, forcing the Jewish State to give back all the territory it had gained during the second war of annihilation against the Jews in the space of eight years.
The hard-headed Israelis refused to surrender to the UN at first. It took several more resolutions and pressure from the United States before Israel withdrew in 1957 to its original, indefensible borders to wait for the next invasion. Even then, the Jews wouldn't withdraw without security guarantees, so the UN established a United Nations Emergency Force (UNEF) to stand between Israel and the Arab world.
It took ten years before the Arab world sufficiently recovered to mount a third attempt to annihilate the Jews.
In June, 1967, when the Arab forces were fully prepared and Cairo has massed sufficient troops along Israel's border, UNEF pulled out and let Jordan, Syria and Egypt have another go at them.
Six days later, Israel had destroyed the Arab Legion's air force, kicked Syria off the Golan Heights, took back all of Jerusalem, threw Jordan out of the West Bank and took the Gaza Strip away from Egypt.
Israel's annexation of Sinai, Gaza, Arab East Jerusalem, the West Bank, and Golan Heights, shortened
its land frontiers with Egypt and Jordan, removed the most heavily populated Jewish areas from direct Arab artillery range, and temporarily increased its strategic advantages.
Aghast, the United Nations imposed another ceasefire on Israel [Resolution 242] before the Islamic world's war-making abilities were completely destroyed.
In 1973, Egypt tried again, supported by Syria and financed by Saudi Arabia. The sneak attack was scheduled for October 6, as Israeli forces were at home with their families celebrating Yom Kippur, the Jewish Day of Atonement.
The UN's major powers, including the US, Russians, French and the UK all knew of the attack several days in advance, but, in the spirit of fair play, let Israel discover it when Egyptian and Syrian tanks began rolling over Israel's border cities.
When it became clear that, instead of being finally destroyed, the Israelis had started to win [again] the UN forced another ceasefire and stationed another UN force between Israel and the Arabs to oversee Israeli compliance. [Resolution 338]
The Arab governments finally realized that they couldn't defeat Israel by conventional means, so they went underground, offering material support and training to Islamic terror groups, including Yasser Arafat's al Fatah and later, to Hezbollah.
In the thirty years since, the UN has passed more resolutions 'condemning' Israel, 'deploring' Israel, 'strongly condemning' Israel, imposing conditions on Israel and subsequently 'deeply regretting' Israel for ignoring them than it has against the rest of the world combined.
Twenty-six percent of all UN resolutions passed by the General Assembly since 1948 expressly condemn Israel. Of the 175 resolutions passed between 1948 and 1991, 97 – more than half – were aimed at Israel. Four were against an Arab state.
A month ago, Hamas infiltrated Israeli territory, killing several Israeli soldiers and kidnapping one young Israeli corporal to hold hostage, demanding the release of 1200 Palestinian terrorists held in Israeli jails as ransom.
The following week, Hezbollah invaded from the north, killed eight Israeli soldiers and kidnapped two more, announcing its intention to ransom its hostages for terrorist prisoners held by Israel.
The United Nations approved a document entitled "International Convention Against the Taking of Hostages" in December, 1979. Article 1 of this document defines the crime:
"Any person who seizes or detains and threatens to kill, to injure or to continue to detain another person (hereinafter referred to as the "hostage") in order to compel a third party, namely, a State, an international intergovernmental organization, a natural or juridical person, or a group of persons, to do or abstain from doing any act as an explicit or implicit condition for the release of the hostage commits the offence of taking of hostages ("hostage-taking") within the meaning of this Convention."
Article 3 expressly gives the state whose citizen was taken hostage carte blanche to do what is necessary to recover such hostages.
"The State Party in the territory of which the hostage is held by the offender shall take all measures it considers appropriate to ease the situation of the hostage, in particular, to secure his release and, after his release, to facilitate, when relevant, his departure."
Since the UN has not invoked [or even alluded to] its own conventions on hostage taking, one can only conclude that, under UN rules, 1) an Israeli hostage is not a 'person' and, 2) Israel is not a 'state'.
Therefore, Israeli military efforts aimed at recovering its hostages cannot be permitted. Consequently, UN Resolution 1701 imposing an Israeli ceasefire and withdrawal from Lebanon [without its hostages] passed the UN Security Council unanimously.
Secretary Kofi Annan expressed his deep disappointment in the Security Council [read: the United States] for letting Israel run roughshod over the 'innocent' Lebanese (who supplied Hezbollah with both a base of operations and helped them spirit Israeli hostages out of reach.)
Resolution 1701 'tabled' the fate of the hostages until a later time. [No doubt an endless source of comfort and hope for the Israeli hostages and their families]
To ensure a 'lasting peace' Israel must stop killing Hezbollah fighters. [While there are still some left to rearm and regroup]. UNIFIL's mandate to ensure Lebanon's border security was renewed. UNIFIL has been on Lebanon's border for 28 years. It is worth remembering that UNIFIL witnessed the Hezbollah abductions on July 12, but neither prevented NOR REPORTED it.
In its entire 28 year history, UNIFIL has yet to be cited as having prevented a SINGLE cross border incursion into Israeli territory by Hezbollah terrorists.
However, UNIFIL's value as a neutral deterrent force WAS highlighted in 2000. That was when the UN was forced to release photographic evidence of 'dozens' of UNIFIL troops and official UNIFIL vehicles that were PRESENT when Hezbollah kidnapped three other Israeli soldiers.
In that incident, it turned out that Hezbollah fighters were able to get close enough because they were wearing UNIFIL uniforms supplied by Indian elements of the UNIFIL force [in exchange for bribes amounting to hundreds of thousands of dollars).
An Indian soldier attached to that UNIFIL unit later testified, "By this stage, there was a big commotion and dozens of UN soldiers from the Indian brigade came around." He testified that they all knew that the men wearing their uniforms were really Hezbollah in disguise.
He also testified that at least four UN soldiers collaborated with Hezbollah, helping them to reach the ambush site and assisted them in locating their IDF targets. When the story broke, Kofi Annan indignantly denied it and refused to investigate or take any action against the UNIFIL soldiers involved.
When Israel discovered the attack had been videotaped by UNIFIL soldiers, it demanded access to it. Kofi Annan and his Special Envoy denied that any videotape existed. Nine months after the kidnapping, July 6, 2001, the UN admitted that it had the videotape but refused to turn it over to Israel.
Kofi Annan demanded a UN 'investigation', which unsurprisingly concluded that there was no evidence that the UNIFIL forces had been bribed, or that the UN had deliberately misled anyone.
Annan nevertheless continued to refuse to let Israel see the tape until after he was forced to by a US Congressional vote [411-4] that tied compliance with Israeli's request to continued US financial support.
In the end, Kofi relented, kinda, but not before doctoring the tape so the perpetrators could not be identified. He also agreed to give the Israelis some, but not all, of the items which the UN had seized from the getaway cars.
On January 29, 2004, the bodies of the murdered Israelis were returned to Israel by Hezbollah, as part of a prisoner exchange.
So clearly, UNIFIL is the PERFECT choice to continue to protect Israel from Islamic terror. Which is why Kofi praised them so profusely in his UN rant following Resolution 1701's unanimous passage on Friday.
Resolution 1701 forbids further deployment of 'foreign forces' [like Iranian Revolutionary Guard, Syrian intelligence, etc.] from Lebanon without the consent of Lebanon's government. It forbids the sales or supply of arms and weapons into Lebanon without authorization from Lebanon's government.
Kofi Annan says that should address Israel's concerns about Hezbollah using the ceasefire to rearm itself. And it requires Lebanon's government to obey previous UN resolutions to disarm Hezbollah.
Has anybody ELSE noticed that Hezbollah is an elected PART of Lebanon's government?
As a parting shot, Resolution 1701 "Stresses the importance of, and the need to achieve, a comprehensive, just and lasting peace in the Middle East, based on all its relevant resolutions including its resolutions 242 (1967) of 22 November 1967 and 338 (1973) of 22 October 1973."
Strangely, Resolution 1559 calling for the disarmament of Hezbollah and Hamas wasn't mentioned as relevant to "a just and lasting peace."
I could go on, but its too depressing. So I just put Old Yeller in my DVD player.
I could use a happy ending.
Archives of past issues of The Omega Letter Intelligence Digest plus many other Omega Letter member features can be found at: www.omegaletter.com
---
Ministry news from your president:
Ministry news about our brother and SBMF friend Jack Kinsella: Please pray for the new move of the Omega Letter Ministry.
Brother Jack is on a road again. Jack and Gayle left today and are heading West. He will be speaking all over the USA. Gwenn and I have learned so much from his writings. We have been reading his teachings on the internet for years. We have also read articles that have been published in some secular publications. The L-rd has given Jack a clear message about Biblical prophecy and the times we are in right now.
If you are interested in having brother Jack come and speak at your congregations, you can contact him directly or contact me. Here is a chance to bring a teaching to your congregation about how we, as kadoskim found in Yeshua, can help Israel and the people who the Covenants were given. This is also good teaching on the prophetic importance of the signs of the times.
Please let us know if you are interested in having Jack speak at your congregation. We will pass your inquiry on to Jack. Jack and his wife Gayle are now in the Northern Illinois area. He is working on a schedule for his road trip speaking tour.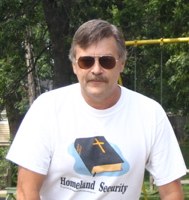 Welcome to the 2006 Omega Letter Road Tour
Road Tour Itinerary/Current Local
(Jack will update this often while on the road.)
Saturday, July 22, 2006
We are in Northern Illinois July 22
Wednesday, July 26, 2006
Bible Study in Grayslake, Illinois.
Wednesday, August 2, 2006
Bible Study in Grayslake, Illinois.
Thursday, August 3, 2006
Bible Study in Lindenhurst, Illinois.
Ref: Ezekiel 38 & 39; Daniel 2, 7, 9, 12; Joel 2
Sunday, August 6, 2006
Calvary Chapel Lake Villa , Illinois.
Teaching - Bible Prophecy In The News Of Today
Thursday, August 10 , 2006
Bible Study in Lindenhurst, Illinois.
Ref: Signs Of The Coming Kingdom. Questions and Answers
Ezekiels wheels are on the move. The move of G-d. Grab hold and go along for the ride. Jack will be moving West soon. He will be moving out to California to meet with Hal Lindsey as the situation in Israel is progressing fast. Please pray for Jack and Gayle as they travel Westward to the state where the earth moves. Check this page for details about the road trip move Westward. http://www.omegaletter.com/roadtour/
Sunday August 13, 2006
Mikvah in Gages Lake, IL.
Sunday, September 24, 2006 - 8PM & 11PM EST
Jack has been invited to be one of the people interviewed on the National Geographic Channel's production of: Doomsday: Book of Revelation. This
will air Sunday, September 24 at 8pm. Please check your local listing for the exact schedule.
Jack will be honored to speak at your church or group gathering when in your area, as well. Email Jack at roadtour@omegaletter.com for details.
Jack hopes to see you on the road!
Baruch Ha'ba B'Shem Adonai
Blessed is he who comes in the name of the L-rd! [Ps 118:26 NKJV]
But be sure of this, that if the head of the house had known at what time of the night the thief was coming, he would have been on the alert and would not have allowed his house to be broken into. For this reason you also must be ready; for the Son of Man is coming at an hour when you do not think He will. [Matthew 24:43-44 NASU]
---
Radio India: Please pray for this ministry.
Brother Bill will be going on a mission trip to India in October. Please pray that the trip will be fruitful.
Pastor Abraham (CCMI Bible College Eluru India) will be in town this next week.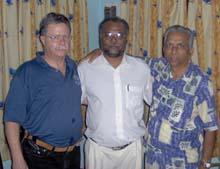 Baptism Pastors Bill - Paul - Abraham Worship
Check th
is
web site out.

http://www.radioindiaministries.com/ or for the Jungle Journal at

http://radioindiaministries.blogspirit.com
---
Check out the below SBMF ministries for details of their Services.
SBMF Members Ministries, Congregations and Worship Service Information
Dallas, TX.
Deer Park, TX
B'rit Avraham Messianic Congregation
Christian - Jewish Unity Congregation
Riverside County area of Southern California
Marietta, GA
Bessemer, AL.
B'nai Avraham Messianic Fellowship
Hampton, Virginia
West Side of Central Nashville, TN.
Princeton, WV
Detroit, MI.
Greensboro, NC
Lindenhurst, IL.
Pasche Institute Of Jewish Studies
A Ministry Of Criswell College
Dallas, TX.
Not all of our affiliated congregations have web sites. Some of of our members have not yet requested us to post links to their web sites. If you are a member of the SBMF and would like a link to your web site posted and linked, please contact us at the SBMF.
---
If you need to know more please contact us. If you are seeking the Face of G-d and looking for His Mashiach to come, please contact us. If you don't know who Yeshua is and who He can be in your life, please contact us.
If you are thinking of attending our annual meetings, please contact us. We would love to see you.
For Questions: Please click the link to SBMF Membership link in the SBMF Links section at the top right of this page. Please fill in the questions or give us your name and email address. In the space marked Current Church or Congregation type the words: "I have a question". We will get back to you soon.
---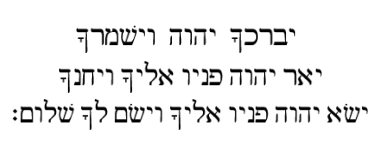 The L-RD bless you, and watch over you; The L-RD make His face shine on you, And be gracious to you; The L-RD lift up His countenance on you, And give you peace. [NASU Numbers 6:24-26]
Shalom