Southern Baptist Messianic Fellowship
News November 4, 2005

Shalom to all. "The grace of the Adonai Yeshua HaMeshiach, and the love of Elohim, and the fellowship of the Ruach HaKodesh, be with you all."
---
Bless others with the way to life eternal. Tell them the truth.
You are charged to be:
The voice of one crying in the wilderness: "Prepare the way of the L-RD; Make straight in the desert A highway for our G-d. Every valley shall be exalted And every mountain and hill brought low; The crooked places shall be made straight And the rough places smooth; The glory of the L-RD shall be revealed, And all flesh shall see it together; For the mouth of the L-RD has spoken. [Isaiah 40:3-5 NKJV]
---
Good News:

And behold, I am coming quickly. Blessed is he who heeds the words of the prophecy of this book. [Rev 22:7 NASU]

Baruch HaBah B'Shem Adonai. [Psalms 118:26]

Blessed is He Who comes in the Name of the L-rd

.

[Matthew 23:29]

I pray that all is well with you all. G-d is so good. He is blessing us all the time.

I have found that we are what we eat. So feast on the Tree of Life. Be filled with Light and Life. Read the Word.
---
Outreach News from Rabbi Ken Alpren at Kol Dodi
ISRAELI OUTREACH REPORT – FESTIVAL BERISHEET, OCTOBER 2005
Phenomenal! Outstanding! Remarkable! Unbelievable!
What adjectives can possibly describe my recent mission trip in Israel! Thanks to your support and prayers, G-d truly did exceedingly abundantly above all we could ask or think (Eph.3:20) among these precious young Israeli lives. The time of spiritual famine in Israel is ending (Amos 6:11) and a spiritual harvest is on its way!
I doubt we had over 4 hours of sleep on any given night during this trip – usually on our feet for much of the day – hardly hungry or stopping to eat because truly "my food was to do the will of Him who sent me". G-d protected our health and I was glad for every waking moment spent in sharing the love of Yeshua with countless young Israelis, developing friendships with many.
An equally important part of my purpose there was connecting with Believers in the Land, forging friendships for the days to come. How pure is the Body of believers there! Their 24/7 ministry at the Chai Shop, serving, singing, sitting, listening, witnessing to hundreds of youth who came to listen to music or rest in the shade, was the most beautiful of sights. We participated in several prayers of salvation – hearing for the very first time the Good News of forgiveness and eternal life through Yeshua! How innocent and hungry – looking into the eyes of these sons and daughters – so open to friendship, to honest discussion, and to caring hearts. I truly left my heart – not in San Francisco – but with the Israeli people.
Through the Chai Shop and large area with our own stage for music, and camping, sitting, and eating area, the goal of creating an atmosphere of righteousness and light in the midst of darkness and uncleanness was realized. Here was a haven, a refuge, a peaceable harbor surrounded by drums and trance music, drugs and new age booths. Here I spoke with Harel (his name means "mountain of G-d") and Avi ("my father"), with Rachamim ("mercy") and so many more. We drank chai tea and spoke of life's meaning – and of course of the Messiah Jesus. Harel and I threw a Frisbee (I come prepared) in the Sea of Galilee, and then spoke further. I have many email addresses to follow up on.
Several times we walked throughout the grounds and engaged people. A group of four shirtless young men had had an extensive, at times heated discussion with a couple of the messianic believers at the Book Shop. Seeing them later, I reinforced the truth of Yeshua, while complimenting the leader's courage to seek the dialogue.
Two episodes stand out. A rock band with incredible talent played at a nearby new age stage area. The L-rd had me run into them sitting at a table after midnight as I was carrying a guitar. As I told them how much I enjoyed their music, I asked them their name. "Colitis" was the response. Why? Because the leader (Dudi) has it! "But I'm still alive" he said with a kind smile. I could not contain myself, sharing with him and the rest of the band about Yeshua, and assuring him that I would pray for his healing. Afterwards I regretted not praying for him on the spot. That night I asked G-d to give me another opportunity – and it came the next day, just before they were leaving! In the doorway of a loud food area I ran into Dudi - alone – and asked him if I could pray for him there. He shared with me that he carried on his neck from his mother a (mystical) kabalistic medallion blessed by a great rabbi, in hopes for protection and healing. There in the midst of a crowd, I prayed in Jesus' Name for his healing and believe G-d will do or has already done a miracle in his life and will use him for His glory – please pray for Dudi, whose name means "my beloved".
Before leaving, Clyde, one of the team members, had prayed with a girl for G-d to reveal Jesus the Messiah to her. Several minutes later, she returned with a friend, the two of them holding hands together. "Will you pray for her, too?" she asked, with desperate, longing eyes. Dennis and Clyde walked with them to the seashore, and there prayed with them the prayer of salvation. Tears ran down her cheeks as heaven rejoiced.
I could write so much more – and tell you of the unbelievable, historic visitation ushered in by Newsboys as they played on the Main Stage for the first time ever in Israel's history, taking over the atmosphere with the anointing of heaven. Or the soldiers we picked up hitchhiking on our long drive back to the airport; of the witness and friendship that ensued.
But allow me to sum it up and say, "Lift up your eyes and look on the fields – for they are white (ripe) for harvest" (Jn.4:35). May we be available to the L-rd to share Him where He has placed us – to be a light to those around us. This we will do. But as for me, I left much of my heart in Israel, with Israel's youth – and I can't wait to return and help build where Christ (Messiah) has yet to be named, with those who have yet to see, hear, and understand who Jesus really is (Rom.15:20-21).
"Therefore My people shall know My name. Therefore in that day, I am the One who is speaking, 'Behold Me (here am I)'." - Isaiah 52:6
---
Ministry Report From: Pastor Bill Liniewicz for Radio India
Pastor Bill is in India. Please be in prayer for this mission of Yeshua. Baruch HaShem Yeshua. Pray for the safety of our brother. Photos from the jungle.
A note from Pastor Bill
Yesterday was fun. we took the train to a new church plant in a jungle costal village of about 3,000 people close to Tuni India. The villagers are all fishermen (made my message even more applicable. There is a huge Hindu temple there. I've been teaching during the day at the Calvary Chapel Bible College in Eluru while driving out to the jungle churches for services every night. Bringing the message of the "sign of the times" concerning the soon return of our L-rd Jesus. Even the Muslims and Hindu's are having their eyes opened with the events taking place around the world. G-d is opening up the door for a great"last day's" harvest. The people are fascinated with finding the Bible is a history book that predicts the future.
Next Wednesday 11/9 we are baptizing over 40 people that have come to the L-rd in the churches I've been visiting. This will be done here at Pastor's Abraham's main church in Eluru.
Then next Thursday 11/10 we leave for Kottayam, passing through Bangalore on the Kerala Express. We will be speaking this message at a 3 day "crusade" 11/11 to 11/14. Then we head for Kottarakara to visit Kerala Theological Seminary for a few days and back to Chennai 11/17 for a pastors meeting 11/18. Then I fly back to the US 11/19.
Concerning "Radio India Ministries" We met with the India Communication Minister This Week and he (a born again believer and PK of Abrahams church) is pushing through the governement permits and recieving backing for building "Radio India" from the fed's in Dehli. The Communication Minister is selling the concept by asking us for prorams to air for public health issues, sanitation and child rearing etc., to teach the people to better themselves along with the gospel teachings. They like "do not steal" "do not cheat" "respect your parents" "consult Creator G-d for your life not things of creation" "Jesus the Way to a fulfilled life" etc. with programs like Turning Point, Thru The Bible, Unschackled, Word For Today, etc.

If we do well with the first station (I guess that means is the fanatic's don't kill us or burn the station), the government is promising to assist us in setting up stations around the continent WOW. He is opening some awesome doors. Praise the L-rd please pray for us and visit our web site.

G-d Bless
Brother Bill
Check this web site out. http://www.radioindiaministries.com/ or for the Jungle Journal at: http://radioindiaministries.blogspirit.com
---
Prayer Request From Your President: Ric Worshill
The New Works In Flint & Detroit Michigan
Please keep both of these new works in your prayers.
---
SBMF Meeting News From Your President: Ric Worshill
Be prepared for the SBMF Annual Meeting.
The SBMF Annual meeting will be coming up soon in Greensboro, NC. I recommend that you contact the SBC Lodging Agency for reservations. If you act now you can get a good room for about $55 per night and up.
Housing Telephone:
Toll Free (USA): 1-877-384-8056
International: 336-174-2282
Fax: 336-378-4484
Mail:
SBC Housing Bureau c/o GACVB
317 S. Greene Street, Greensboro, NC. 27401, United States
We are working on child care for the times that we have meetings. There are many of you who would like to attend and need help with the children. There are two other major groups meeting when we meet. There is childcare for them so I pray that they will let us join them with our children.
As of this date we are scheduled to meet Saturday for Yeshiva and Business meetings. We are looking for a Messianic Congregation in the area to help us with worship music and a place to meet on Erev Shabbat for corporate worship. If you know of a congregation in the Greensboro, NC area please contact me via e-mail.
The dates for our meetings are scheduled for June 9th & 10th 2006. Many of the brothers and sisters wish to attend the SBC Pastors Conference.
---
Please Pray For Randy Weiss at CrossTalk.org
Dr. Randy Weiss is taking a tour group to Ha'aretz Yisrael on November 6th to the 15th. Please pray for them as they learn and minister in Ha'aretz Yisrael.
A Note From Brother Randy:
I leave for Israel Sunday with my wife, Adrienne, my son Joshua, 4th production team member, Joel, and of my 18 tour guests. We trust the Lord will bless us with safe travels, fruitful ministry opportunities, a wonderful tour of the Holyland, an abundance of excellent new TV programs for our weekly CrossTalk TV & radio shows. Additionally, we hope to produce the important segments for the first 11 episodes of a new TV series we are producing for our international audiences from the Gospel of John and a one-hour premier episode from the Gospel of Matthew. The new series if called "Today With God."
We need the Lord in all of this. I know we can count on the prayers of you and your faithful prayer partners. We leave 11/6 and return 11/16. There is much to do and our G-d is able!
---
---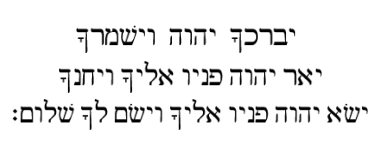 The L-rd bless you, and watch over you; The L-rd make His face shine on you, And be gracious to you; The L-rd lift up His countenance on you, And give you peace. [NASU Numbers 6:24-26]
Shalom