Southern Baptist Messianic Fellowship
Commentary By John Denson

Shalom to all. "The grace of the Adonai Yeshua HaMeshiach, and the love of Elohim, and the fellowship of the Ruach HaKodesh, be with you all."
---
His Good News:
For there is no difference between Jew and Gentile-the same L-rd is L-rd of all and richly blesses all who call on him, for, "Everyone who calls on the name of the L-rd will be saved." [Romans 10:12-13 NIV]
I am not ashamed of the gospel, because it is the power of G-d for the salvation of everyone who believes: first for the Jew , then for the Gentile . For in the gospel a righteousness from G-d is revealed, a righteousness that is by faith from first to last, just as it is written: "The righteous will live by faith." [Romans 1:16-17 NIV]
There is neither Jew nor Greek, there is neither bond nor free, there is neither male nor female: for ye are all one in Christ Jesus. And if ye be Christ's, then are ye Abraham's seed, and heirs according to the promise. [Galatians 3:28 KJV]
We at the SBMF are blessed to have a brother in Mashiach like John Denson. We lift him, his wife and his ministry up in prayer.
I pray that all is well with you all. G-d is so good. He is blessing us all the time.
Be happy, be safe, be healthy, be found in Him. Read the Word and eat of the Tree of Life and be blessed.
Blessed is he that readeth, and they that hear the words of this prophecy, and keep those things which are written therein: for the time is at hand. [Revelation 1:3 KJV]
---
An Open Letter to African-American Christians
By: John Denson
Shalom Ministries
P.O. Box 19695, Detroit, MI. 48219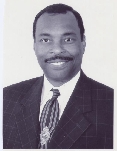 As an African-American, I am concerned with the resurgence of anti-Semitic views, movements and organizations. As a former pastor, and now a leader of a mission, I urge you and your church to stand by Israel and our Jewish brothers. I believe that blessings will come to those who do. As the Scriptures teach us: "Pray for the peace of Jerusalem, they shall prosper that love thee" (Psalms 122:6). We must remember that concerning Abraham and his descendants G-d said, "I will bless those that bless thee, and curse those that curse thee (Genesis 12:3)."
African-Americans and the Jewish people have much in common that should serve to unite us. Historically, the relationship of those of African descent and Jewish heritage both date back to biblical beginnings. We know that G-d formed Adam from the clay of the ground. Scientists have verified that some of the oldest human fossils recovered by archeologist were those of a people of color in Africa. We need not dwell on who came first. Acts 17:26 declares that, "By the blood of one man, G-d made all the nations upon the face of the earth."
Like Adam, Abraham is the father of many nations. G-d said, "Thy name shall be Abraham, for a father of many nations have I made thee…and I will make nations of thee, and kings shall come out of thee." This of course includes the King of Kings, Jesus our Savior, and Jewish Messiah. This is what G-d meant by "All the families of the earth will be blessed through you (Gen.17: 5, 6, &16)."
Did you know that there is an ancient African Jewish people know as the Falashas. These Ethiopian Black Jews trace their lineage to ancient times. In the 1980's the Ethiopian Jews made international news when many began to return to Israel. Jewish groups raised millions and risked their lives to help their black Ethiopian brothers return to Israel and began to fulfill the prophecy of Isaiah 11:11. "The L-rd will bring back a remnant of his people for the second time, returning them to the land of Israel from Assyria, Lower Egypt, Upper Egypt, Ethiopia, Elam, Babylonia, Hamath, and all the distant coastlands."
More international headlines recently reported that DNA research links Jewish ancestry with the Lemba, a South African Tribe. DNA studies of the Lemba show genetic traits of the Jewish priesthood (Cohanim). While it is not known for certain how their Jewish ancestry came about, one out of every 10 Lemba appears to be of Jewish ancestry. The Cohanim trait is primarily in the Buda clan of the Lemba. Buda sounds similar to Judah. In Lemba oral tradition, the Buda had a leadership role in bringing the Lemba out of Israel.
When Jacob was reunited with his favorite son Joseph, he embraced and blessed his long-lost grandsons and includes them as his heirs among his sons (Genesis 48:1-22). Joseph's sons Ephraim and Manasseh were from his wife Asenath, who was an Egyptian - perhaps a Black Egyptian. The Bible mentions a mixed multitude of people who accompanied the Jewish people out of Egypt. This mixed multitude probably included those of African heritage, and some who may have intermarried with the Jewish people. We know that Moses was married to a Cushite woman (Numbers 12:1). We know that Solomon had 700 wives and 300 concubines, and one of his most important wives was an Egyptian princess (1 Kings 3:1).
In American history the Black and Jewish relationship unites prior to the Civil Rights Era. In 1909, W.E.B. Dubois, Julius Rosenthal, Lillian Wald, Rabbi Emil G. Hirsch, Stephen Wise, and Henry Malkewitz formed the NAACP. One year later other prominent African Americans and Jewish leaders formed the Urban League. Booker T. Washingtion and Julius Rosenwald (of Sears Roebuck fame) worked together in 1912 to improve the educational system of Blacks in the South. In 1945 African-American battalions were among those who liberated the Concentration Camps of Nazi Germany in World War II.
The Civil Rights Movement was the highlight of the coalition between African-Americans and our Jewish friends in the U.S. One third of the supporters of the Civil Rights Movement were Jewish. Most were from the North and traveled South to support African-Americans in the Civil Rights Movement.
From biblical beginning to this day, G-d is the same yesterday, today, and forever. G-d changes not, therefore He will not change His promises. He will keep His word with Israel, just as He will with the Church. The very essence of G-d's favor is getting what you do not deserve, and there is not any person or Church that deserves G-d's favor. G-d's grace remains extended to the Israel, as well as to Church.
Right now, only a minority of Jewish people believe in the Messiah. As Christians, we must preach the Gospel "to the Jew first." When Black Christians learn their Jewish roots of the faith and the vital links between Judaism and Christianity, they will be very effective in reaching both Jews and Gentiles with the Gospel, and we will be blessed as well. Here are some ways you can share G-d's love with His Covenant people:
~ Pray for peace in Jerusalem, and for G-d to bless the future of the Jewish people
~ Love and embrace our Jewish brothers, and oppose anti-Semitism
~ Encourage your Church to be engaged in Jewish Evangelism
~ Financially support Shalom Ministries and our missionaries
As Director of Shalom Ministry I would like to challenge every Christian to become a prayer partner with our ministry and our work in the mission field. Also, we ask you to consider inviting me to come to your Church or workshop to bring a fresh teaching, a greater understanding, and a historical prophetic perspective of the "Jewish Roots of Christianity." We have much to learn from our Jewish brothers biblically and financially, as well has having much to give. Contact me at (248-618-9080) or den7den@aol.com.
And lastly, we ask you prayerfully consider having me represent you as your missionary to the Jewish people. I would like to thank you in advance for your prayers and financial support. I sincerely want to see the blessings of G-d on you and your family. Please make all checks payable to Shalom Ministry and mail to P. O. Box 19695, Detroit, Mi., 48219.
In the service of the Messiah, Rabbi John Denson
---
Bless others with the way to life eternal. Tell them the truth.
You are charged to be:
The voice of one crying in the wilderness: "Prepare the way of the L-RD; Make straight in the desert A highway for our G-d. Every valley shall be exalted And every mountain and hill brought low; The crooked places shall be made straight And the rough places smooth; The glory of the L-RD shall be revealed, And all flesh shall see it together; For the mouth of the L-RD has spoken. [Isaiah 40:3-5 NKJV]
---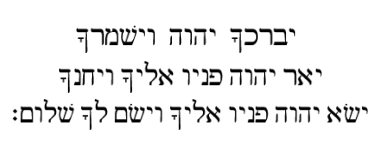 The L-rd bless you, and watch over you; The L-rd make His face shine on you, And be gracious to you; The L-rd lift up His countenance on you, And give you peace. [NASU Numbers 6:24-26]
Shalom