Southern Baptist Messianic Fellowship
DaVinci Code Debate on The Web
May 15, 2006
Shalom to all. "The grace of the Adonai Yeshua Ha'Mashiach, and the love of Elohim, and the fellowship of the Ruach HaKodesh, be with you all."
---
Ministry Report From: Dr. Mitch Glaser; President, Chosen People Ministries
Have your friends asked you about The Da Vinci Code? Now that the movie is coming out next week, it's on everybody's mind... and Chosen People Ministries plans to use the buzz created by the controversy to proclaim the Gospel.
On Monday, May 15, at 7:00 p.m., we will host a debate here in New York Cityaddressing the claims of The Da Vinci Code, and will broadcast a live video on the internet. Our speakers will be Orthodox Rabbi Shmuley Boteach, New Testament professor Darrell Bock, and Messianic Jewish scholar Michael Brown. Wherever you live, I encourage you to tune in to the debate website and invite your friends to watch. We pray you will use this event to start a conversation with your friends who don't know the truth about Jesus, especially if they're Jewish.
Visit www.DaVinciDebateNY.com for details.
---
The Encampment is Coming in June.
Don't forget, make your plans now. Just over one month to go.
Let us hold fast the confession of our hope without wavering, for He who promised is faithful. And let us consider one another in order to stir up love and good works, not forsaking the assembling of ourselves together, as is the manner of some, but exhorting one another, and so much the more as you see the Day approaching. [Hebrews 10:23-25]
Be healthy, be safe, be filled, be blessed, be found in Him. Our G-d is an awesome G-d.
---
Check out the below SBMF ministries for details of their Services.
SBMF Member Services and Ministries
Dallas, TX.
North Side of Atlanta, GA.
South Side of Atlanta, GA.
West Side of Central Nashville, TN.
Pasadena, TX
B'rit Avraham Messianic Congregation
Christian - Jewish Unity Congregation
Riverside County area of Southern California
Not all of our affiliated congregations have web sites. Some of of our members have not yet requested us to post links to their web sites. If you are a member of the SBMF and would like a link to your web site posted and linked, please contact us at the SBMF.
---
For More Greensboro Encampment News:
Please click on the 2006 SBMF Annual Meeting Updates web page for the Encampment schedule and plans.
We are looking forward to our coming together in praise, fellowship and learning. Remember Hebrews 10:23-25
We are looking forward to seeing you at the 2006 SBMF Annual Meetings. Unless we hear the shofar sound and a call from above, "Come up here".
Baruch Ha'bah B'Shem Adonai
---
Come join us in Greensboro this June. We will worship the L-rd and He will provide real food in His Word and good fellowship with the kadoshim (the saints).
We are what we eat. Feast on the Tree of Life. Be filled with Light and Life. Read the Word of ha'Shem.
Blessed is he who reads and those who hear the words of this prophecy, and keep those things which are written in it; for the time is near. [Revelation 1:3 NKJV]
Baruch Ha'ba B'Shem Adonai
Blessed is he who comes in the name of the LORD! [Ps 118:26 NKJV]
---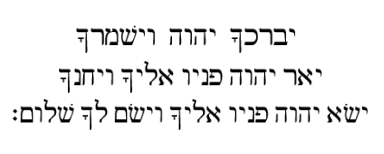 The L-rd bless you, and watch over you; The L-rd make His face shine on you, And be gracious to you; The L-rd lift up His countenance on you, And give you peace. [NASU Numbers 6:24-26]
Shalom Alechem

la'heetra'oat