Southern Baptist Messianic Fellowship
2008 Annual Meeting In Indianapolis, IN.
---
Todah Raba (Thank you very much)
Shalom Brothers and Sisters in Mashiach Yeshua. The grace of the L-rd Jesus Christ, and the love of G-d, and the fellowship of the Holy Spirit, be with you all.
The members of the Southern Baptist Messianic Fellowship would like to say todah raba (thank you very much) to the following list of brothers and sisters. These dodi (beloved) of the L-rd have been an essential part of making the SBMF booth project happen. The love offerings that they have given to the SBMF have paved the way for us to illustrate the SBMF and how we can help the saints in the local SBC Church, while we are at the SBC Annual Meeting. Our L-rd and Savior has filled them with the true love that comes only from G-d and they have illustrated that love by their giving to the service of the King of Kings and His Kingdom.
Independent Donations

Church or Associational Donations

S. Jett & Kimbra Crouse

Fox Valley Baptist Association

D.O.M. Dr. Mark Inman

Elgin, IL.

Orley Cain

Central Baptist Association

D.O.M. Dr. Lanny Falkner

Decatur, IL.

Cissy Isbell

Heart of Kansas Southern Baptist Association (HOKSBA)

Wichita, KS.

Rabbi Jay Fielding

First Baptist Church Kentwood

Kentwood, LA.

Ellice Lee

New Zion Baptist Church

Kentwood, LA.

Anne Hurst

Lewiston Baptist Church

Kentwood, LA.

Rabbi Hal & Esther Garrett

Crossroads Community Church

Port Barrington, IL.

Lt. Linda Lea, USN

East Side Baptist Church

Marietta, GA.

Jerry Malone

Hunter Street Baptist church

Bessemer, AL

Ladell & Nancy Birch

Belvidere Heights Baptist Church

Grandview, MO.

George & Alice Lee

Believers' Baptist Church

Wichita, KS.

Beth El Shaddai

Bessemer, AL.

Police Shomreem Ministries

Lindenhurst, IL.

Shalom Adonai Messianic Fellowship

Wichita, KS.

Mishkan Ministries

Cherokee Village, AR.
G-d loves a cheerful giver [2 Corinthians 9:7].
These saints of G-d have made it possible for us to follow the Word by building up the saints to reach the lost remnant of Israel, right here in the USA.
Our booth will help us help others:
Study to shew thyself approved unto God, a workman that needeth not to be ashamed, rightly dividing the word of truth [2 Tim. 2:15 NASU].
The booth will make it possible for us to help the saints be better prepared to:
But you, be sober in all things, endure hardship, do the work of an evangelist , fulfill your ministry. [2 Timothy 4:5 NASU]
We can encourage the saints and help them in their calling to preach the Gospel.
For God has not destined us for wrath, but for obtaining salvation through our Lord Jesus Christ, who died for us, so that whether we are awake or asleep, we will live together with Him. Therefore encourage one another and build up one another, just as you also are doing. [1 Thess. 5:9-11]
And do not get drunk with wine, for that is dissipation, but be filled with the Spirit, speaking to one another in psalms and hymns and spiritual songs, singing and making melody with your heart to the Lord; always giving thanks for all things in the name of our Lord Jesus Christ to God, even the Father; and be subject to one another in the fear of Christ. [Eph. 5:18-21]
Let the word of Christ richly dwell within you, with all wisdom teaching and admonishing one another with psalms and hymns and spiritual songs, singing with thankfulness in your hearts to God. Whatever you do in word or deed, do all in the name of the Lord Jesus, giving thanks through Him to God the Father. [Col. 3:16-17]
Encourage the exhausted, and strengthen the feeble. [Isa. 35:3]
Go ye therefore, and teach all nations, baptizing them in the name of the Father, and of the Son, and of the Holy Ghost: Teaching them to observe all things whatsoever I have commanded you: and, lo, I am with you alway, even unto the end of the world. Amen. [Matt 28:19-20 KJV]
Go ye into all the world, and preach the gospel to every creature. [Mark 16:15 KJV]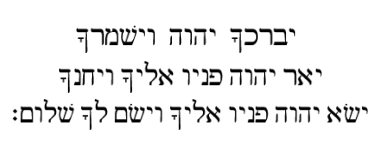 The L-rd bless you, and watch over you; The L-rd make His face shine on you, and be gracious to you; The L-rd lift up His countenance on you, and give you peace. [Numbers 6:24-26]
Shalom Alechem

---
Check out the below SBMF recommended Messianic ministries for details of .
SBMF Members Ministries, Congregations and Worship Service Information
Congregations & Fellowships
Bessemer, AL.
Greensboro, NC
Anaheim Hills, CA.
Beth Adonai Yeshua
Birmingham, AL
West Central Nashville, TN.
Marietta, GA
Dallas, TX.
Deer Park, TX
Charlotte, NC.
Adat Ha'Derevh Kol Ha' Mashiach
Columbus, GA & Phenix City,AL
Hampton, Virginia
Shalom Adonai Messianic Fellowship
Wichita, KS
Beth Shalom Messianic Congregation
Houston, TX.
B'rit Avraham Messianic Congregation
Christian - Jewish Unity Congregation
Riverside County area of Southern California
Peculiar, MO
Ministries & Resources
Princeton, WV
Detroit, MI.
Cherokee Village, AR.
Waxahachie, TX
Myrtle Beach SC.
Hamilton, OH.
Marietta, GA
Charlotte, NC.
Lindenhurst, IL.
Atlanta, GA.
Pasche Institute Of Jewish Studies
A Ministry Of Criswell College, Dallas, TX.
Humanitarian Aid Ministries
These are located in the USA and abroad.
To Come Soon.
Some of the above SBMF members attend or are associated with the above ministries. Some of these above ministries are not directly SBMF members as a congregations or ministries. Those ministries may have a member who is also a member of the SBMF. Not all of our affiliated Messianic congregations or our member's ministries have web sites. Also some of our members have not yet requested us to post links to their ministry web sites. If you are a member of the SBMF and would like a link to your web site posted and linked, please contact us at the SBMF.
Our intention is to help resource our SBMF members in their ministries and bless the children of Israel.
---
Baruch Shem K'vod Malchooto lay'olam vay'ed
Bless His Glorious Name Whose Kingdom is Forever and ever
Have you told someone about Yeshua? Have you brought Light into a darkend life by the Word of Life, Who is the Light of the world.
---